Restaurant Week New Orleans

September 11-17, 2017
When:
September 11-17, 2017
Where:
Citywide
More Info:
Click Here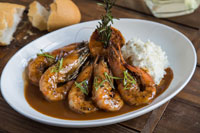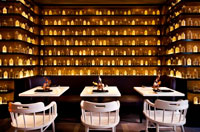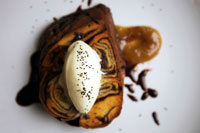 In New Orleans we don't just eat to live: "We Live to Eat." Our cuisine is part of who we are and what defines the city's unique culture.
For one week in September, some of the best restaurants in New Orleans are offering special discounted prices, so you can fully experience all the cuisine that makes the city so special.
The Event
During the week of September 11-17, the Louisiana Restaurant Association's Greater New Orleans Chapter is sponsoring the annual "We Live to Eat Restaurant Week."
During the weeklong celebration of New Orleans cuisine, participating restaurants throughout New Orleans will offer special prix fixe (fixed price) menus, giving diners the opportunity to try items for a major discount. The restaurants that take place in this promotion will offer two-course lunches for under $20 and three-course dinners for under $39.
The Restaurants
Participating restaurants range from fine dining establishments in the French Quarter and Downtown New Orleans to favorite neighborhood bistros scattered throughout the city. These eateries represent an eclectic mix of cuisine styles including Cajun, French, Italian, Asian, Middle Eastern and many more. Plus, specialty restaurants offer fresh seafood, sizzling steaks, and other exotic culinary delights.
Louisiana Restaurant Weeks in recent years have been huge successes, with as many as three dozen participating LRA member restaurants offering locals and tourists alike special values at the tastiest spots in town.
Commitments of participation for 2017 have been received by many of the city's top-dollar restaurants, including:
...and many more! Stay tuned for a full list of participating restaurants here. Due to great demand, early reservations are highly recommended.
Check for updates and other key information at We Live to Eat NOLA or the LRA site. You can also follow on Facebook.