Art for Arts' Sake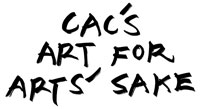 When:
TBA
Where:
Julia Street
&
Magazine Street
Cost:
FREE!
More Info:
Click Here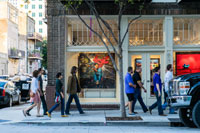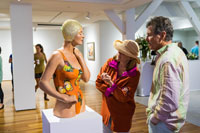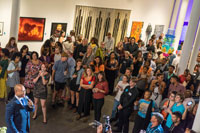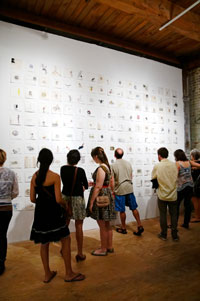 Join more than 30,000 art lovers at one of the most chic street parties ever, held each fall at Art for Arts' Sake. With hundreds of fabulous galleries and shops open on Julia Street, the historic Warehouse Arts District and Magazine Street, Art for Arts' Sake is an annual tradition that opens this city's exciting art season.
Art for Arts' Sake is held the first Saturday in October.
The fun is focused on three main areas:
The Warehouse Arts District
Gallery hop along the mall on Julia Street and tour the art – from classic to contemporary art to outstanding photography, sculpture and more. Cash bars are located outside many galleries.
The Contemporary Arts Center
Open 6 p.m.-midnight, the CAC celebrates Art for Arts' sake with a variety of new exhibits and musical performances each year. Admission to the CAC opening reception and party: $10. Admission is free for CAC members.
Magazine Street
With many of the art galleries, gift shops, antique and jewelry stores on Magazine Street open for business, what could be more exciting? Wander from shop to shop, sip a glass of wine, and view the exquisite art, gifts, jewelry, fashion and antiques.
Dozens of restaurants along the Warehouse Arts District and Magazine Street are open for the evening, but reservations are a must!
Dress is casual to chic, and comfortable walking shoes are advised. Galleries are open from 6-9 p.m. The CAC party is open from 6 p.m.-midnight.
For more information on official Art for Arts' Sake galleries and events, as well as the Contemporary Arts Center party, call (504) 528-3805 or visit: www.cacno.org.