Art for Arts' Sake

Saturday, October 1, 2016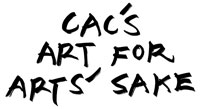 When:
October 1, 2016
Where:
Julia Street
&
Magazine Street
Cost:
FREE!
More Info:
Click Here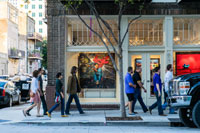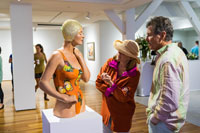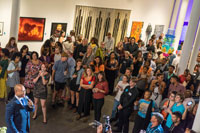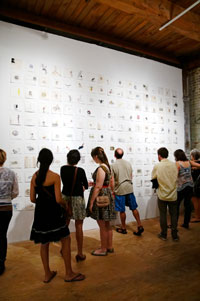 On the first Saturday in October, join over 30,000 people throughout the Warehouse District and along Julia Street and Magazine Street. The Contemporary Arts Center hosts this evening to allow guests to freely peruse the art galleries, gift shops, exhibits, and more. The event lasts up to six hours, and is FREE and open to the public.
The Event
Created by the Contemporary Arts Center (CAC) in 1980, this annual celebration has become one of fall's hottest events, gathering art lovers from New Orleans and surrounding areas. From contemporary to classic art, including photography, sculpture and more, hundreds of galleries and local businesses will open their doors to the public.
The downtown art walk includes 20 museums and galleries. Explore local artisans' galleries, like Arthur Roger, George Schmidt and Jonathan Ferrara.
This year's event focuses on three main areas:
The Warehouse Arts District
Gallery hop along the sidewalks of Julia Street and tour the incredible variety of art that it offers. Cash bars are located outside many galleries, so party-goers can sip on their drinks and listen to live music while wandering from store to store.
The Contemporary Arts Center
Open 6 p.m. – midnight, the CAC will celebrate Art for Arts' sake with a variety of new exhibits and musical performances. There will be a closing reception hosted by Bombay Sapphire, a cash bar, and a free cocktail and cuisine tasting. Admission to the CAC opening reception and party: $10. Admission is free for CAC members.
Magazine Street
With many of the art galleries, boutiques, antique and jewelry stores on Magazine Street open into the evening for business, what could be more exciting? Wander from shop to shop, sip a glass of wine, and view the exquisite art, gifts, jewelry, fashion and antiques.
Dozens of restaurants along the Warehouse Arts District and Magazine Street will be open for the evening, but reservations are a must!
Dress is casual to chic, and comfortable walking shoes are advised.
For more information and updates on Art for Art's Sake, visit www.cacno.org.