Art for Arts' Sake

Saturday, October 4, 2014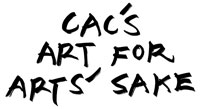 When:
October 4, 2014
Where:
Julia Street
&
Magazine Street
Cost:
FREE!
More Info:
Click Here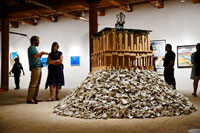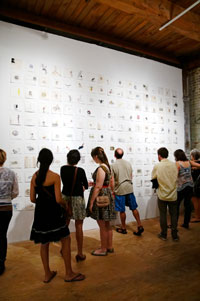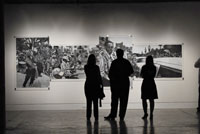 It's a celebration of the fine arts you won't want to miss. Every year on the first Saturday in October, art lovers from all over the world converge on the Warehouse Arts District in downtown New Orleans and the galleries along Magazine Street for the annual Art for Arts' Sake event that showcases the talent of New Orleans' finest artists and artisans.
This year Art for Arts' Sake will take place on Saturday, October 4 in the 300-600 blocks of Julia Street, "Ground Zero" of the Warehouse Arts District, and along much of the length of Magazine Street. It will be, as always, a fabulous block party with cash bars, food kiosks and open art galleries along both of these renowned streets from 6:00-9:00 p.m.
Admission is free, although it is hoped that visitors to the galleries will patronize the artists by purchasing some of the works on display.
The Julia Street event will be followed by an opening exhibition reception at the nearby Contemporary Arts Center for a nominal, $10 admission charge. Admission is free for CAC members. The party runs from 6:00 p.m. to 12:00 midnight.
Magazine Street is renowned for its dozens of art galleries, gift shops, antique and jewelry stores along a 5-6 mile-long stretch of the street. Many of the shops offer bargain prices on unique items you're not likely to find anywhere else. Find out more at www.magazinestreet.com/events/art-for-arts-sake/.
Art for Arts' Sake was conceived by the CAC in 1979 as a means of promoting the New Orleans art community and its artists. The event has grown steadily ever since, attracting more than 30,000 people over the past few years. Dozens of art galleries along Julia, Magazine and adjacent streets have benefited from the event, along with the artists they represent and whose works they feature. Artworks on display and for sale range from classical to contemporary art to outstanding photography, sculpture and more.
Getting There
The Warehouse Arts District is a relatively short walk from the French Quarter and the hotels of downtown New Orleans. However, for those who prefer to ride, Julia Street is a major stop on the scenic, historic St. Charles Avenue Streetcar line which originates at Canal and Carondelet streets. The fare is $1.25 per person and exact change is required.

You can also get there by taxicab or by pedicab, many of which you will see cruising or parked in the downtown area adjacent to the major hotels. Because of the short distance, fares for either mode of transportation are reasonably priced.

If you choose to arrive by car, however, be forewarned that there will be heavy vehicular and foot traffic in the area and four blocks of Julia Street will be barricaded off. Navigating around the closed-off section will be difficult, even with police officers on the streets directing traffic. Those who hope to find on-street parking nearby are likely to experience difficulties there as well. There are many still-active warehouses in the district with driveways opening up to the streets. It is illegal to block any of these driveways at any time of the day or night, and those who do risk getting towed and paying a stiff fine to retrieve their vehicle.

There are a number of pay parking lots within walking distance of Julia Street and, if you arrive early enough, you may find a safe place to leave your vehicle. Most, if not all of these lots will likely be charging a "Special Event Rate," which is higher than they normally charge but much less than you would pay if your vehicle is towed from an illegal parking spot on the street.
Magazine Street can be reached by buses originating on Canal Street in downtown New Orleans. For those who choose to drive there, parking will be easier to find on side streets than on Magazine Street itself.

Dozens of restaurants along the Warehouse Arts District and Magazine Street are open for the evening, but reservations are strongly recommended.

For more information on official Art for Arts' Sake galleries and events, as well as the Contemporary Arts Center party, call (504) 528-3805 or visit: www.cacno.org.