Dirty Linen Night

August 12, 2017
When:
August 12, 2017
Where:
French Quarter
Cost:
FREE!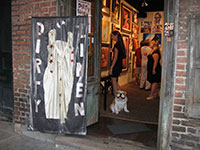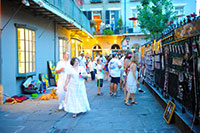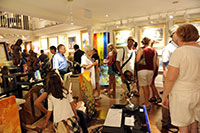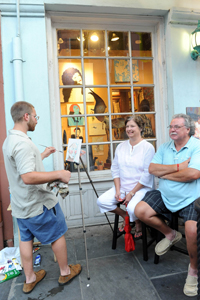 On the second Saturday of August, six blocks of Royal Street and some adjoining cross streets will be blocked off to allow art-lovers to freely browse the many participating galleries and shops for Dirty Linen Night. The event lasts up to five hours, and is FREE and open to the public.
History
Just one week after White Linen Night, Dirty Linen Night takes place to promote the art galleries and antique shops along Royal Street. Linda Simpson, Royal Street jeweler, is credited with coming up with the event to satirize "White Linen Night" and help support the shops of this famous French Quarter street.
The Event
Dirty Linen Night allows art-lovers to explore Royal Street as well as neighboring streets like Dutch Alley and Jackson Square. Shops around the French Quarter will offer special deals and entertainment throughout the evening. Sip on a dirty martini, enjoy some dirty rice, listen to your favorite local band, and check out the laundry baskets posted cleverly outside each gallery.
The official event begins at 7 p.m. between the 200-1000 blocks of Royal Street and lasts for about five hours.
Galleries
Around 40 galleries will participate in this year's event. Some Royal Street spots to pop into include:
Head to Dirty Linen Night's official website for more details on participating shops.
Attire
Dirty Linen Night shoppers are encouraged to wear the dirty clothes they wore the previous week to White Linen Night – no laundry needed! Didn't attend the week before? Any linen or lightweight summer outfit will do!
Parking
If you plan on driving to the event, parking is available in one of the nearby parking lots or parking garages. Please visit our website here for more parking tips.
For more details on Dirty Linen Night, visit www.dirtylinennola.com.