Beignet Festival

October 7, 2017
When:
October 7, 2017
Where:
New Orleans City Park Festival Grounds
Cost:
FREE!
More Info:
Click Here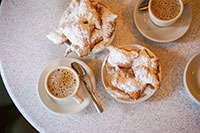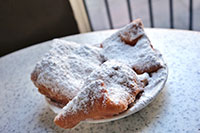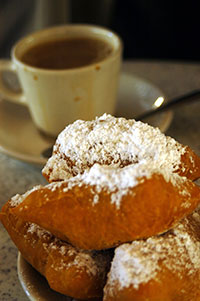 With a celebration for almost every food and beverage imaginable, it's no surprise that the city honors this deliciously iconic French treat with a festival. This event is FREE and open to the public.
The Event
The festival will be held on October 7, 2017 from 10 a.m. to 6 p,m. at New Orleans City Park Festival Grounds. Proceeds from Beignet Festival will benefit Tres Doux Foundation, whose mission is to celebrate and enhance the lives of children with developmental delays and disabilities.
Food and Drink
Sample every type of beignet – from sweet to savory and classic to innovative. Entrance to the festival is free, and food and drink tickets will be sold on-site for $1 each.
The Beignet Festival's food and drink vendors will include:
Old School Eats
Girls Gone Vegan
Meribo Pizza
Music
Incredible local musicians will take the stage throughout the day at Beignet Fest. Here's the official lineup:
10:15 a.m. – Hill Country Hounds
11:15 a.m. – The Confetti Park Players Chorus
12 p.m. – Imagination Movers
1:45 p.m. – One Love Brass Band
3:15 p.m. – Brass-a-holics
5 p.m. – Eric Lindell
Special Events
Beignet Awards
Awards will be given for the "Best Sweet Beignet," "Best Savory Beignet," "Most Original Beignet," and "Crowd Favorite Beignet." Be sure to stay tuned and cheer on your favorites!
Getting There and Parking
New Orleans City Park can be easily accessed by streetcar, car, or cab. Parking is available on the park grounds.
For more information on Beignet Festival, head to www.beignetfest.com.