New Orleans Wine and Food Experience

May 21-24, 2014
When:
May 21-24, 2014
Where:
French Quarter
Cost:
Varies by Event
More Info:
Click Here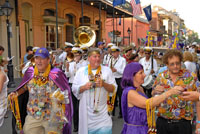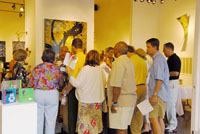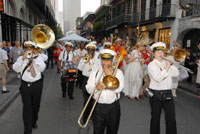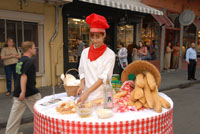 It's a feast for the taste buds – a harmonic convergence of oenophiles and culinary connoisseurs. The New Orleans Wine and Food Experience is happening in New Orleans from May 21 through May 24.
Thousands of wine and food lovers are expected to gather here again as they have done every year since 1992 for this extraordinary event. The NOWFE spotlights the city's legendary restaurants along with fine wines from around the globe.
It has been named a "Perennial 'Top Ten' Wine and Food Festival" in Wine Enthusiast magazine and it has received rave reviews in many other national and international media.
Confirmation of attendance has been received from 44 wineries and 58 restaurants and caterers, with more still expected to participate. Participants include purveyors of gourmet coffees and teas, ice cream, and several magazines, culinary websites, bookstores and others with something special to add to the mix.
So far, at least a dozen noted local and visiting chefs, including John Besh, Susan Spicer, Tory McPhail, Tariq Hanna and Brian Landry have signed up to participate.
Some of the must-do events of the festival include:
Vintner dinners at local restaurants, hosted by winery representatives and pairing select wines with menus
The Royal Street Experience, a lively stroll through the French Quarter's most elegant street. Live music, food and wine make for a festive offering, plus a gala parade by the New Orleans "funsters," the Krewe of Cork, whose logo is a cluster of grapes and whose motto is "To serve and pour!"
Grand Tastings with dishes from participating New Orleans restaurants and wines from an international selection of vintages
Seminars on a wide range of topics, led by winemakers and other experts in viticulture and the wine industry
Some of New Orleans' leading luxury hotels, including the Hotel Monteleone, the New Orleans Downtown Marriott at the Convention Center and the Hyatt Regency New Orleans, are offering travel packages.

Registration is still open for those who wish to participate in the NOWFE events. For registration details go to http://register.nowfe.com. For all other information, including the full schedule of events, call (504) 934-1474, fax: (504) 596-FOOD (3663) or visit www.nowfe.com.