Louisiana Seafood Festival

October 27-29, 2017
When:
October 27-29, 2017
Where:
Woldenberg Park
Cost:
TBD
More Info:
Click Here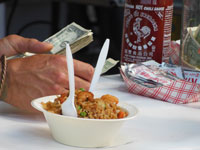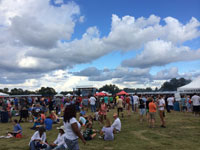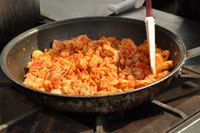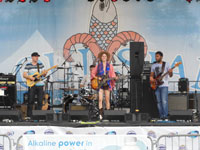 Head to Woldenberg Park on the riverfront for three days of seafood, cocktails, live music, and family fun!
Food
With Louisiana's incredible seafood history, it's no surprise that we have a three-day festival to celebrate this delicious fare. A variety of Louisiana vendors will provide their takes on every type of seafood cuisine – oysters, crawfish, shrimp, and more.
Previous vendors have included renowned restaurants such as Acme Oyster and Seafood House, Café Giovanni, Drago's Seafood Restaurant, Galatoire's, Red Fish Grill, and others.
Stay tuned for the 2017 official list of vendors here.
Music
Throughout the festival grounds, local Louisiana musicians will keep festival-goers dancing. Previous performers include Kermit Ruffins, Rebirth Brass Band, and Amanda Shaw. Stay tuned for the official musician lineup here.
Events
Art Village
Head to the Art Village to browse through a variety of local art vendors! Crafts, arts, jewelry, textiles, and more will be featured.
Cooking Pavilion
Check out Louisiana Seafood Festival's Cooking Pavilion! Previous celebrity chef demonstrations have included Chef John Besh, Duke LoCicero of Café Giovanni, Michael Sichel of Galatoire's and more. Stay tuned for celebrity chef announcements here.
Location and Parking
The festival is located at Woldenberg Park in the downtown area of New Orleans. Parking is available in adjacent parking lots for a fee and on adjacent city streets. Bike racks will also be available.

The festival is produced as an annual fundraiser for the Louisiana Hospitality Foundation, a non-profit that aims to improve Louisiana communities by supporting education, health, and social welfare.

For more information about the Louisiana Seafood Festival and to purchase tickets ahead of time, head to www.louisianaseafoodfestival.com.