Treme Creole Gumbo Festival

November 8-9, 2014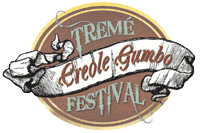 When:
November 8-9, 2014
Where:
Congo Square
in
Armstrong Park
More Info:
Click Here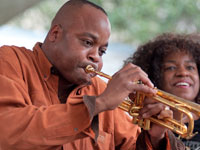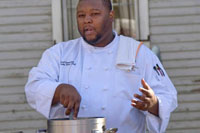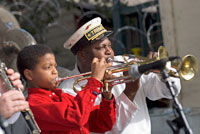 Every fall, the New Orleans Jazz & Heritage Festival and Foundation hosts the Treme Creole Gumbo Festival in Armstrong Park, celebrating the long heritage of what is believed to be the oldest neighborhood of free African Americans in the United States.
The seventh annual Treme Creole Gumbo Festival will take place Saturday, November 8, and Sunday, November, 9, 2014, from 11 a.m. to 7:30 p.m. The park itself is located on North Rampart Street, directly adjacent to the French Quarter.
Admission is free.
Much of the festival's activity centers around Congo Square, in the corner of Armstrong Park at North Rampart and St. Peter streets. During the antebellum era, slaves were allowed to socialize there on Sundays and perform their traditional African dances and music. From these ancient rituals and rhythms, the musical art form known as jazz would eventually evolve.
The Treme Creole Gumbo Festival celebrates the melting-pot culture of New Orleans with brass bands, New Orleans jazz and a huge selection of gumbo, and is one of four free festivals produced and presented by the New Orleans Jazz & Heritage Foundation.
The great traditional New Orleans jazz performed by renowned artists and brass band members, many of whom grew up in the historic Treme neighborhood, is one of the highlights of the festival. These may include musicians seen in episodes of the popular TV series "Treme," that ran from 2010 through 2013.
In addition, you'll discover some of the best gumbo found anywhere in the southern Louisiana region. Representing the cultural mix of New Orleans, gumbo is a type of soup that is a signature dish at many of the city's great restaurants, several of which always maintain a presence at the festival.
The ingredients of gumbo vary from one cook to another but basic elements may include okra, chicken, sausage (including spicy andouille), shrimp, crab, crawfish, oysters and other types of seafood and fish. It is traditionally served with white rice and should be at least mildly spicy. The sign of a good gumbo is, when you bite into it, it should bite back!
Other signature New Orleans dishes may be served at the festival as well, and many colorful, uniquely creative handicrafts are available for sale.
This year's musical lineup and list of vendors has not yet been announced. Check back for details as the date gets closer.
For more information about the festival contact the Jazz Foundation at (504) 558-6100 or toll free at (888) 652-8751. You can also visit the festival website: www.jazzandheritage.org/treme-gumbo/.