Tremé Creole Gumbo Festival

November 12-13, 2016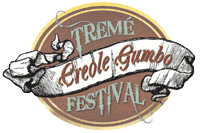 When:
November 12-13, 2016
Where:
Congo Square
in
Armstrong Park
More Info:
Click Here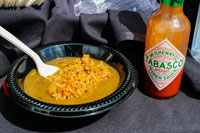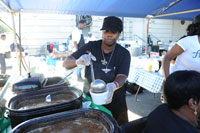 Celebrating the long heritage of what is known as the oldest neighborhood of free African Americans in the United States, the New Orleans Jazz & Heritage Foundation will host the ninth annual Tremé Creole Gumbo Festival this November.
The Event
The festival will be staged in Congo Square in the corner of Louis Armstrong Park, as well as in other sections of the park. Hours are from 11:00 a.m. until 7:15 p.m. both days and admission is FREE. Donations to the New Orleans Jazz & Heritage Foundation are accepted.
Tremé
Commonly considered the birthplace of Jazz, in the Faubourg Tremé neighborhood of New Orleans, you can both hear and feel the heartbeat of the city through the music. The highlight of the festival, in addition to the gumbo, is its traditional New Orleans jazz performances by renowned artists, many of whom grew up in the historic Tremé neighborhood.
Entertainment
This free festival will feature New Orleans' finest collections of jazz, R&B, brass jazz band, and more. Between sets, attendees can browse the Arts Market for some colorful, uniquely creative hand-made crafts. You can also continue the celebrations through the evening with the Brass Menagerie second line parade!
You can find this year's music and entertainment lineup below:
Saturday, November 12
11 a.m. – TBA
12:30 p.m. – Tremé Brass Band
1:45 p.m. – Paulin Brothers Brass Band
3 p.m. – New Breed Brass Band
4:15 p.m. – To Be Continued Brass Band
6 p.m. – Soul Brass Band
Sunday, November 13
11 a.m. – Louisiana Philharmonic Orchestra
12:15 p.m. – Panorama Jazz Band
2 p.m. – Caesar Brothers Funk Box
3:45 p.m. – Pinettes Brass Band
5 p.m. – Hot 8 Brass Band
6:15 p.m. – Rebirth Brass Band
The Gumbo
In addition to the music, you'll discover some of the best gumbo cooking to be found in the southern Louisiana region. Representing the cultural mix of New Orleans, gumbo is a signature dish at many of the city's great restaurants, several of which always maintain a presence at the festival. From dark roux chicken and sausage gumbo, Creole filé gumbo, seafood gumbo, and even vegan gumbo, the festival will feature something for everyone. There will be a vegan gumbo cook off, and several cooking demonstrations by local chefs!
Getting There
The festival will be held in Congo Square in the corner of Louis Armstrong Park, as well as in other sections of the park on North Rampart Street between St. Peter and St. Philip streets, directly opposite of the French Quarter and within easy walking distance from anywhere in the neighborhood.
For more information about the festival contact the Jazz Foundation at (504) 558-6100 or visit the festival's website.