French Film Festival

August 1-7, 2014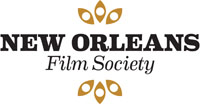 When:
August 1-7, 2014
Where:
Prytania Theater
Cost:
NOFS Members - $10; General Admission - $11; Six Film Package for NOFS Members - $50
More Info:
Click Here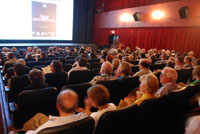 French films have a long, colorful history and they have been widely praised for their artistry, sensitivity and straightforwardness of content. Legendary French filmmakers like François Truffaut, Jean Cocteau, Jean-Luc Godard, Claude Berri, Jean Renoir, François Ozon and many others have made French films synonymous with the best of what we, on this side of the ocean, have taken to calling "foreign films." In fact, it's probably no coincidence that the world's most prestigious film showcase, the Cannes Film Festival, is held in France.
Here in New Orleans, the most French city in the United States, we celebrate French culture in many ways, including our own French film showcase every summer. This year's event, the 17th Annual French Film Festival, is being held from August 1-7 at the Prytania Theater in Uptown New Orleans.
Past French Film Festivals have screened anywhere from ten to twelve films, some new and others classics like An American in Paris. Most of the films are in the French language with French casts and directors and English translations running across the bottom of the screen. However, some of the films are in English or other languages, but all with some manner of a "French connection."
The French Film Festival is held under the auspices of the New Orleans Film Society and the local French Consulate, with support from NOLA Française, a publication dedicated to French and Cajun French culture and language in southeast Louisiana.
Film Schedule
Friday, August 1
Tom at the Farm | 5:30 PM | 102 min
Yves Saint Laurent | 7:45 PM | 100 min
Saturday, August 2
Le Chef | 12:00 NOON | 84 min
Marius | 1:45 PM | 93 min
Mr. leos caraX | 3:45 PM | 71 min
Tom at the Farm | 5:30 PM | 102 min
Sunday, August 3
A Summer's Tale | 12:00 NOON | 114 min
Fanny | 2:30 PM | 102 min
Mood Indigo | 5:00 PM | 94 min
Monday, August 4
Yves Saint Laurent | 12:00 NOON | 100 min
Queen Margot | 7:30 PM | 159 min
Tuesday, August 5
Marius | 12:00 NOON | 93 min
Chinese Puzzle | 7:30 PM | 117 min
Wednesday, August 6
Fanny | 12:00 NOON | 102 min
Bicycling with Moliere | 7:30 PM | 104 min
Thursday, August 7
A Summer's Tale | 12:00 NOON | 114 min
Mood Indigo | 5:30 PM | 94 min
Abuse of Weakness | 8:00 PM | 105 min
Ticket prices are $10 for New Orleans Film Society members and $11 general admission. Six-film packages priced at $50 are available for NOFS members only.
Contact Information
Check the French Film Festival's website for this year's full slate of films. You can also obtain festival information by phone at (504) 309-6633 or by email at info@neworleansfilmsociety.org.
You can call the Prytania Theater at (504) 891-2787 or visit their website or Facebook.