NOLA Horror Film Festival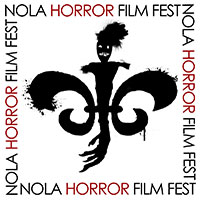 When:
TBD
Where:
TBD
More Info:
Click Here
Held every year during the final weekend of September, NOLA Horror Film Fest has become a premier event for genre films in the South since its founding in 2010. The festival is the perfect venue to watch horror movies, but also is a destination to celebrate the crafting of genre films. The weekend-long festival attracts both well-known and up-and-coming filmmakers and is located in the St. Claude Arts District.
Movies and videos are screened throughout the festival weekend, including a variety of feature films, short films, student-made films, music videos, and additional special screenings. Special guests also make appearances.
For more information about tickets, events, and festival information, head to the NOLA Horror Film Festival's website at www.nolahorrorfilmfest.com.