New Orleans Film Festival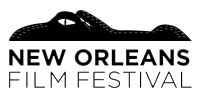 When:
TBA
Where:
Citywide
More Info:
Click Here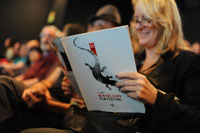 Held annually in October under the auspices of the New Orleans Film Society, the New Orleans Film Festival provides an opportunity for new and established filmmakers to premiere their latest works. These works most commonly include full-length features, shorts and animation, as well as music videos.
The NOFF began in 1989 and has since grown to become one of the nation's major film festivals, attracting thousands of producers, directors, writers, actors and actresses and other industry professionals. The films are shown at various venues throughout the city, including the theater at Canal Place. There are admissions charges to the various productions and the public is invited.
New Orleans Film Festival is a nonprofit 501(c)3 cultural organization dedicated to providing all audiences access to a diversity of local, national, and international film and video. The festival also presents a series of mentor sessions, workshops, and panel discussions featuring industry leaders. These, too, are open to the general public.
NOFF also produces an annual French Film Festival in March, featuring the best in new film and video works by upcoming and established French film producers and others producing works in the French language.
For more information visit the NOFF website at www.neworleansfilmsociety.org.