New Orleans Film Festival

October 11-19, 2017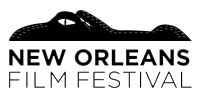 When:
October 11-19, 2017
Where:
Citywide
More Info:
Click Here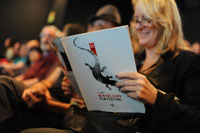 Hosted by the New Orleans Film Society, the 2017 NOFF is being held from October 11-19 in several venues throughout New Orleans. Over the years the festival has provided an opportunity for new and established filmmakers to premiere their latest works. These works most often include full-length features, shorts, documentaries and animation, as well as music videos.
Background
The New Orleans Film Festival celebrates cinema like only New Orleans can – with brass bands, second lines, gumbo, and Mardi Gras beads.
Now in its 28th year, the New Orleans Film Festival has become an internationally respected annual event that attracts thousands of producers, directors, writers, actors, actresses, and other industry professionals. It is one of the few film festivals that is Oscar-qualifying in all three Academy-accredited categories: Narrative Short, Documentary Short, and Animated Short. On top of that, it has been recognized by MovieMaker Magazine as one of the "Top 25 Coolest Film Festivals in the World."
The festival's growing reputation is built upon a commitment to discovering new and diverse voices. Paste Magazine praised New Orleans Film Festival for offering "a platform to voices that still fight to be heard," and indeed, this year's fest features over 40% of its films helmed by filmmakers of color and over 50% by female filmmakers.
Past attendees and honorees have included Julie Dash, Rob Reiner, Lupita Nyong'o, Woody Harrelson, Alfre Woodard, Justin Timberlake, Jessica Biel, Steve McQueen, Sarah Paulson, and countless others.
The Event
Throughout New Orleans Film Fest, there will be screenings of narrative features, narrative shorts, spotlight films, documentaries, Louisiana-made films, animated shorts, experimental films, music videos, and more.
In addition to the esteemed film screenings, the festival also presents a series of mentor sessions, workshops, and panel discussions featuring industry leaders. These, too, are open to the general public.
For exciting film announcements to come, stay tuned to neworleansfilmfestival.org.
Tickets
Various ticket packages are available for films screenings throughout the event. Prices range from $9 to $35 depending on the event. All access passes are also available for purchase for $250 for members and $320 for non-members.
You can head to the New Orleans Film Festival official website to purchase individual tickets and all-access passes.
For more information and updates about this year's featured films, visit the festival website at neworleansfilmfestival.org. You can also get updates by visiting the New Orleans Film Society Facebook page.