New Orleans Film Festival

October 12-20, 2016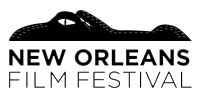 When:
October 12-20, 2016
Where:
Citywide
More Info:
Click Here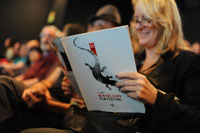 Hosted by the New Orleans Film Society, the 2016 NOFF is being held from October 12-20 in several venues throughout New Orleans.
Over the years the festival has provided an opportunity for new and established filmmakers to premiere their latest works. These works most often include full-length features, shorts, documentaries and animation, as well as music videos.
Background
In the 27 years since its founding in 1989, the New Orleans Film Festival has grown to become one of the nation's top-ranked film festivals, annually attracting thousands of producers, directors, writers, actors and actresses and other industry professionals.
In recent years films have been screened at the Prytania Theater in Uptown New Orleans, and the Joy Theater and the Theaters at Canal Place downtown.
The 2013 New Orleans Film Festival scored a major coup when it screened one of the first showings of the highly acclaimed, Louisiana-shot docudrama, "Twelve Years a Slave." On hand for the local premiere were director Steve McQueen and most of the film's stars. "Twelve Years a Slave" went on to win the Academy Award for Best Picture and two other Oscars, plus a Golden Globe Award for Best Motion Picture – Drama.
The Event
In addition to the esteemed film screenings, the festival also presents a series of mentor sessions, workshops, and panel discussions featuring industry leaders. These, too, are open to the general public.
The lineup and host venue for the 2016 film festival will be announced as the opening date gets closer.
For more information and updates about this year's featured films, as well as ticket packages and all-access passes, visit the festival website at www.neworleansfilmfest.com. You can also get updates by visiting the New Orleans Film Society Facebook page or website at www.neworleansfilmsociety.org.