New Orleans Film Festival

October 16-23, 2014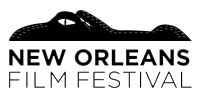 When:
October 16-23, 2014
Where:
Citywide
More Info:
Click Here
In the 25 years since its founding in 1989, the New Orleans Film Festival has grown to become one of the nation's major film festivals, annually attracting thousands of producers, directors, writers, actors and actresses, and other industry professionals.
Celebrating its Silver Anniversary in 2014, NOFF is being held from October 16 through October 23 in several venues throughout New Orleans. Over the years the festival has provided an opportunity for new and established filmmakers to premiere their latest works. These works most commonly include full-length features, shorts, documentaries and animation, as well as music videos.
Last year's festival scored a major coup when it screened one of the first showings of the highly acclaimed, Louisiana-shot docudrama, "Twelve Years a Slave." The film went on to win the Academy Award for Best Picture and two other Oscars, plus a Golden Globe Award for Best Motion Picture – Drama.
This year's opening production, "Black and White," will have its U.S. premiere on October 16 at the Civic Theater in downtown New Orleans. Shot in New Orleans, directed by Mike Binder and co-starring Kevin Costner and Octavia Spencer, "Black and White" is the story of an interracial child at the center of a custody battle between a white grandfather on one side of a family and a black grandmother on the other side. The film was scored by renowned New Orleans trumpeter and composer Terence Blanchard.
The closing film "The Big Beat," will have its world premiere on October 23 at the newly reopened Carver Theater in the Treme section of New Orleans. The documentary, produced by veteran filmmaker Joe Lauro, profiles the early years of Fats Domino and Dave Bartholomew and their legendary careers as they made the transition from rhythm and blues to rock and roll. The film includes interviews with both men and other musicians who performed with them and it sheds light on how the music of the 1950s contributed to the progress of racial integration.
Also announced recently were the Narrative and Documentary Features in the festival's competitions, seven of each, chosen from a pool of over 2,100 submissions. Visit the New Orleans Film Festival website or Facebook page at for more details.
NOFF Passes and Ticketing
All-Access Passes are now available for purchase online ($200 for NOFS members / $250 for non-members) and they grant pass-holder admission to all screenings and events at NOFF. General admission single tickets for all other NOFF screenings (including Closing Night) will go on sale October 1 for Film Society members only.
On October 13, when the main box office opens, tickets will be available to the general public. For all-access and general admission passes visit www.neworleansfilmsociety.org.
New Orleans Film Festival is a nonprofit 501(c)3 cultural organization dedicated to providing all audiences access to a diversity of local, national and international film and video. The festival also presents a series of mentor sessions, workshops, and panel discussions featuring industry leaders. These, too, are open to the general public.