New Orleans Film Society Gala

March 18, 2017
When:
March 18, 2017
Where:
Magnolia Mansion
/
Altamura
Cost:
$125 and Up
More Info:
Click Here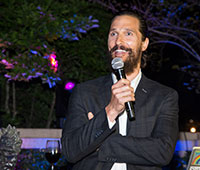 Matthew McConaughey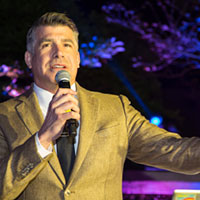 Bryan Batt
The annual New Orleans Film Society Gala is a festivity for the books. Named one of New Orleans' top parties of 2015 by NOLA.com, the event celebrates cinema like never before – craft cocktails, gourmet fare, live music, keynote honorees and a live auction add to the unforgettable night. March 18, 2017 will continue to tradition of commending the film industry and the contributions it has made to the Louisiana community. The Patron Party will take place from 7 p.m. - 8 p.m., followed by the Gala from 8 p.m. – 11 p.m.
Each year, the New Orleans Film Society honors a noted figure in the film industry, in-particularly the Louisiana film industry. Past Galas have honored the cast of NCIS New Orleans, Matthew McConaughey – whom which delivered his famous love letter to New Orleans, John Goodman, and the Beasts of the Southern Wild director, Benh Zeitlin. The 2017 honoree has not yet been announced, but it is sure to be an inspiring member of the film community.
The gala is the Film Society's largest fundraiser and directly supports the work of independent filmmakers with programs such as Cinema Classroom, the Create Louisiana filmmaker program, Emerging Voices mentorship initiative, as well as a Pitch Perfect student competition.
Tickets
Under 35 Gala–$125
Gala Member–$150
Gala Non-Member–$175
Patron Member–$250
Patron Non-Member–$300
Sponsored table for 6 with table service–$2,500
Sponsored table for 8 with table service–$5,000
About New Orleans Film Society
New Orleans Film Society is a nonprofit 501(c)3 cultural organization dedicated to providing all audiences access to a diversity of local, national, and international film and video. NOFS engages, educates and inspires through the art of film. Founded in 1989, the society has numerous programs and events throughout the year some of which included the French Film Festival, Film-o-Rama, and the New Orleans International Children's Film Festival. The NOFS also partners with local organizations to present monthly film series at various venues throughout the year, reaching an estimated 20,000 people through its programming.
For more information and to purchase tickets visit, neworleansfilmsociety.org