Carnaval Latino
When:
TBA
Where:
TBA
More Info:
Click Here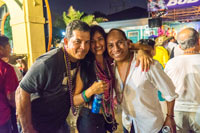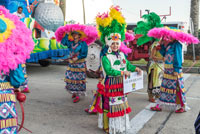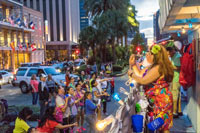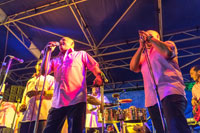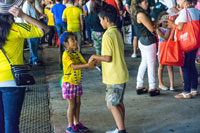 Hispanic culture has thrived in New Orleans since the late 18th century, when the Spanish Empire took over the city. Though their reign did not last, the Spanish left their mark on New Orleans with their incredible architecture and cultural influence.
Every year, visitors and locals head to the French Quarter for Carnaval Latino, the annual celebration of the best of Latin food, music and art.
The Festival
Hosted by the Hispanic- American Musicians and Artists Cultural Association, Carnaval Latino brings in musicians and artists from several Latin American countries to join local talent in celebrating the rich Hispanic heritage of Louisiana. At the festival, you'll find the best Latin food, drink, music and art, all with the ambiance of the French Quarter's famous Spanish architecture.
Music and Dancing
At Carnaval Latino, you can bring the whole family to enjoy a weekend of music and dancing. From traditional Tango and Merengue, to Spanish Hip Hop, this event will keep you on your feet!
The festival features Latin artists from New Orleans and all over the Americas. Previous artists have included Oro Solido, Manza Nota, El Sheriff, Roma Paz and more.
And if the music alone is not enough, the French Quarter is always filled with dance performances throughout the weekend. The performances range from traditional Mexican Folk dance to Salsa, Samba and Mambo. And the costumes are just lively as the choreography!
Parade
In addition to an exceptional music lineup, Carnaval Latino hosts the "Desfile de Las Americas", a parade with both local and international inspiration.
The parade includes over 12 floats, each representing a different country from the Americas. Every float holds between 20 and 30 people, with its own music, costumes and throws for festivalgoers to enjoy.
For the official parade route, check out the festival's website.
Food
Tacos, Gorditas, chicharrones, baleadas, fajitas. The list is endless! No other festival in the country features such an extensive menu of Latin foods in one place. At Carnaval Latino, you can experience the bold flavors of several different countries, from some of the best food vendors in Louisiana!
For more information on the food, music and activities of Carnaval Latino, check out the festivals website at www.carnavalatinola.com