Carnaval Latino

September 30, 2017
When:
September 30, 2017
Where:
French Quarter
More Info:
Click Here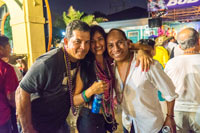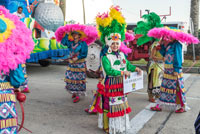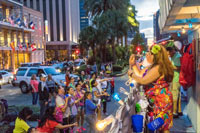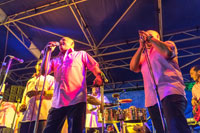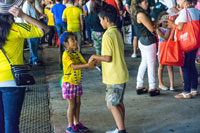 18 years ago, Carnaval Latino started as a way to celebrate Hispanic culture in New Orleans through music, food and art. Today, it has grown to include a parade, feature musicians from all over the world and draw in visitors from outside New Orleans. As a part of Hispanic Heritage Month, which runs from September 15 to October 15, the festival celebrates all aspects of Hispanic culture – from the food to the music and everything in between.
The Festival
Held in the French Quarter, Carnaval Latino will bring its rich heritage to the heart of New Orleans. The festival is presented by the Hispanic-American Musicians and Artists Cultural Association, and it is FREE. Families are encouraged to attend!
The Parade
In New Orleans, it's always time for a parade no matter what time of year. 2017 marks the fifth year of the Parade of the Americas, or "Desfile De Las Americas" at Carnaval Latino.
In previous years, the parade has begun at 6 p.m., when the floats and marching groups begin to march from Convention Center Boulevard through the Warehouse District. It turns left at Canal Street to South Peters where then turns right and flow to the Sugar Mill, where further festivities will take place.
For any updates to the festival route or to join in the parade festivities, head to the festival's official website here.
Food
Tacos, gorditas, chicharrones, baleadas, fajitas – the list is endless! No other festival in the city features such an extensive menu of Latin foods in one place. At Carnaval Latino, you can experience the bold flavors of several different countries from some of the best food vendors in Louisiana!
Music
Annually, a concert at The Sugar begins at 8 p.m. after the "Parade of the Americas." Once the music starts, festival-goers can't seem to get off their feet, dancing traditional Mexican Folk dance, Salsa, Mambo and more. With the dancing comes beautiful costumes – appealing to the eye just as the music appeals to the ears.
Concert tickets will become available online at www.carnavalatinola.com closer to the festival date – stay tuned for details.
Fun
Another visually appealing part of this festival is the art on display, which includes paintings, sculptures and more. Attendees will have the chance to visit different vendor's booths that sell food, clothing, arts and crafts and other items that reflect Hispanic culture. In addition to entertainment, Carnaval Latino will also be hosting a series of week-day seminars on empowerment, leadership conferences and business development components.
For more information on the food, music and activities of Carnaval Latino, check out the festival's website at www.carnavalatinola.com.