Congo Square New World Rhythms Festival

March 18-19, 2017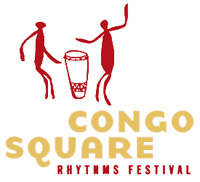 When:
March 18-19, 2017
Where:
Congo Square
Cost:
FREE!
More Info:
Click Here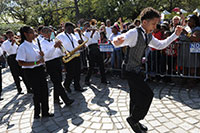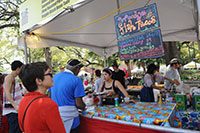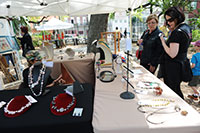 In the years before the slaves were liberated, their owners in New Orleans would give them a "day off" from their free labor on Sundays to get out and enjoy a little revelry. They would gather in a place known as Congo Square to sing, dance and play drums in keeping with their ancestral African heritage.
From these hypnotic African rhythms and other strains of music that filtered into New Orleans in the late 1800s came the musical art form now known as Jazz.
Today that colorful African heritage is celebrated during the Congo Square New World Rhythms Festival in the same locale.
The Event
Presented by the New Orleans Jazz & Heritage Foundation, the 10th annual festival celebrates African and African American culture through music, dance and revelry. It will take place on March 18-19 from 11:00 a.m. to 7:30 p.m. at Congo Square in Louis Armstrong Park. The park rests in the famous Treme neighborhood, just steps from the French Quarter.
The family-friendly event combines African and New Orleans traditions featuring handmade crafts, live music, food, Mardi Gras Indians, and more. The Class Got Brass competition showcases local middle school and high school brass bands and offers a top prize. Various activities and entertainment for children have been added to this year's event.
Music
The festival celebrates African, Caribbean and the American Gulf South music and dance, as well as other enticing tunes. Local brass bands, Grammy-winning favorites, top dance troupes and more will lead the crowds in celebration and merriment.
Here is this year's music schedule:
Saturday, March 18
11:00 a.m. to 11:45 a.m. - African Drum Circle
11:45 a.m. to 12:30 p.m. - Cole Williams
12:30 p.m. to 12:45 p.m.- Bombazo Dance Co.
12:45 p.m. to 1:45 p.m. - Zion Trinity
1:45 p.m. to 2:00 p.m. - N'Fungola Sibo Dance Theater
2:00 p.m. to 3:15 p.m. - James Andrews and the Crescent City Allstars with special guests John Boutte and Sharon Martin
3:15 p.m. to 4:15 p.m. - Mardi Gras Indian Battle
4:15 p.m. to 4:45 p.m. - Chakra Dance Theater
4:45 p.m. to 5:45 p.m. - Erica Falls
5:45 p.m. to 6:15 p.m. - DJ Soul Sister
6:15 p.m. to 7:30 p.m. - Chocolate Milk
Sunday, March 19
11:00 a.m. to 11:45 a.m. - African Drum Circle
11:45 p.m. to 12:30 p.m. - Bamboula 2000
12:30 p.m. to 12:45 p.m. - Culu & N'Kafu African Dance Ensembles
12:45 p.m. to 1:45 p.m. - Shannon Powell and Special Guest Allstars tribute to Alfred "Uganda" Roberts
1:45 p.m. to 2:00 p.m. - Kumbuka African Dance Co.
2:00 p.m. to 3:00 p.m. - To Be Continued Brass Band
3:00 p.m. to 4:45 p.m. - Class Got Brass (School Brass Band Competition)
4:45 p.m. to 6:15 p.m. - Corey Henry & the Treme Funktet
6:15 p.m. to 7:30 p.m. - Rebirth Brass Band
Admission
The event is completely free and open to the public. Donations are greatly appreciated. No pets or outside food and drink are permitted. There are various wheelchair accommodations.
Parking
Parking is available in the Mahalia Jackson Theatre parking lot for $15 per day.
For more information on the festival, visit www.jackandheritage.org/congo-square.