Tremé Fall Festival

September 30-October 1, 2017
When:
September 30-October 1, 2017
Where:
St. Augustine Catholic Church
Cost:
FREE! Donations appreciated.
More Info:
www.tremefest.com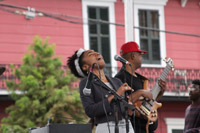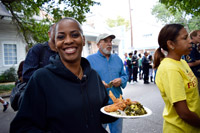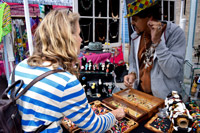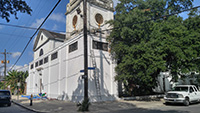 Tremé Fest is a donation-based event developed by the Historic Faubourg Tremé Association to benefit the many cultural destinations found with the historical community of Tremé. The festival supports the architecture, culture, and history of Tremé. Along the streets, vendors and performers align, offering a great experience to honor the unique history and heritage of this neighborhood.
Tremé
As America's Oldest African American Neighborhood, Tremé is a site of significant economic, cultural, political, social, and legal events that have shaped the course of events in Black America for the past two centuries.
The residents of this beloved neighborhood actively honor its history and culture, and visitors come from near and far to experience it. Tremé is home to celebrations like second-line parades and jazz funerals, museums dedicated to African American life, art, and history, as well as Armstrong Park, a memorial to the great jazz legend Louis Armstrong.
Food, Music, Art and More
Some of the most famous musicians and artists from Tremé perform and participate in the festival. In past years, performers have included Kermit Ruffins, Shannon Powell, Leroy Jones, John Boutte and other renowned names.
Several local restaurants and food trucks offer various snacks throughout the festival. With various arts and crafts booth, this event is fun for all ages!
Confirmed musicians for the festival include:
Corey Henry & the Treme Funktet
Waterseed
Gina Brown
Casa Samba
Mitchell Player's Ella & Louis Tribute Band
Doreen Ketchen
Shaka Zulu
Tramps-David Darangue
Baby Boyz Brass Band
Tremé All-Stars
Hot 8 Brass Band
Admission
This family-friendly event is typically FREE and open to the public. Donations are greatly appreciated.
For more information about Tremé Fall Fest or to donate, visit www.tremefest.com.