Louisiana Cajun-Zydeco Festival

June 18-19, 2016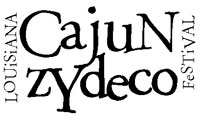 When:
June 18-19, 2016
Where:
Louis Armstrong Park
Cost:
FREE!
More Info:
Click Here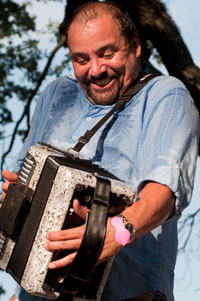 The melodic sounds of fiddles, accordions, washboards, guitars and more will be coming from Louis Armstrong Park over the weekend of June 18-19 as the Louisiana Cajun-Zydeco Festival goes into its tenth year. The festival will be open from 11:30 a.m.-6:30 p.m. on both days and admission is FREE.
Location
Formerly held on the grounds of the Old U.S. Mint, adjacent to the French Market, the festival moved to Armstrong Park two years ago, giving it more room to spread out and accommodate additional attendees, food vendors and more.
Food, Music and More
Of course, like all true New Orleans festivals, there will be plenty of music, food (especially our world-famous Cajun cuisine) and exquisite handcrafted items that could only come from centuries of bayou culture. Some of the greats of the Cajun and Zydeco genres have performed in the past, including Buckwheat Zydeco, BeauSoleil with Michael Doucet, Jo-El Sonnier, Geno Delafose and the "Zydeco Sweetheart," Rosie Ledet.
For updates on the performance schedule, as well as food vendors and artists, visit www.jazzandheritage.org/cajun-zydeco.
Festival Policies
The Louisiana Cajun-Zydeco Festival is a free event. The sponsors ask that you help keep this event free by patronizing their food and beverage vendors. Except for those with specific dietary restrictions or special needs, patrons are asked not to bring coolers or ice chests with outside food and beverages. Camp chairs or folding chairs are welcome.
The Louisiana Cajun-Zydeco Festival is hosted by the New Orleans Jazz & Heritage Festival and Foundation, title sponsors of the annual New Orleans Jazz and Heritage Festival. For more information, visit their website.
Cajun and Zydeco Music
Cajun music has its roots in the Old World styles and traditions brought over from Europe – chiefly Germany and Poland – more than 200 years ago by the ancestors of today's Cajun families. It relies heavily on fiddles, guitars, accordions and crooning vocals – usually in French and English – to convey its distinctive sound.
Zydeco evolved from Cajun, sometimes using the same instrumentation, sometimes not, but often adding a washboard, horns and other instruments to create a hybrid sound. Zydeco combines elements of many types of music, in addition to Cajun, including soul, R&B, rock, jazz, gospel and even hip-hop.