Louisiana Cajun-Zydeco Festival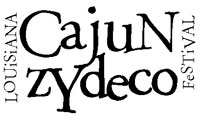 When:
TBA
Where:
Louis Armstrong Park
Cost:
FREE!
More Info:
Click Here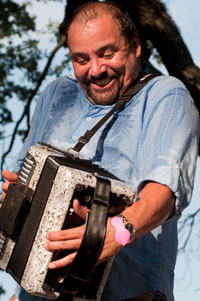 Mississippi may claim to be "The Birthplace of America's Music" but they can expect an argument to the contrary from neighboring Louisiana every time that claim is stated publicly. The Bayou State has not only given birth to jazz, brass bands, R&B, rock and roll, gospel, swamp pop and various sub-genres of country/western and hip hop, it also birthed Cajun music and its hybrid offspring, Zydeco.
The latter genres, Cajun and Zydeco, are celebrated every year on the second weekend of June during the Louisiana Cajun-Zydeco Festival.
This fabulous FREE(!) event is held on the grounds of the Old U.S. Mint on the edge of the French Quarter, between the French Market and Esplanade Avenue. The festivities begin at 11:00 a.m. and run continuously through until 7:00 p.m. on both the Saturday and Sunday of the event. Two widely separated stages are set up where music can be performed simultaneously without clashing with each other.
With two stages, a huge crafts fair and great food, the Cajun-Zydeco Fest is a dance-happy celebration of the rockin' music of southwest Louisiana. Past festivals have featured top Cajun and Zydeco musicians from New Orleans and Acadiana (the Cajun parishes of southern Louisiana) such as Steve Riley & the Mamou Playboys, Sunpie & the Louisiana Sunspots, Bruce Daigrepont, Chubby Carrier, Michael Doucet & Beau Soliel, Terrance Simien, the Bluerunners the Lost Bayou Ramblers and more. C.J. Chenier and Geno Delafose performed for the first time in 2012.
Also featured at the Cajun-Zydeco Festival are cooking demonstrations, Cajun specialty food vendors and some of the finest crafts to come out of the Bayou Country. Skilled artisans from the Acadiana Region sell hand-made art, jewelry, colorful hand-carved duck decoys and other crafts.
Held simultaneously with the French Market Creole Tomato Festival, the Louisiana Cajun-Zydeco Festival is hosted by the New Orleans Jazz & Heritage Foundation, title sponsors of the annual New Orleans Jazz and Heritage Festival. For more information log on to www.jazzandheritage.org/cajunzydeco/ or call 504-558-6100.
Cajun and Zydeco Music
Cajun music has its roots in the Old World styles and traditions brought over from Europe – chiefly Germany and Poland – more than 200 years ago by the ancestors of today's Cajun families. It relies heavily on fiddles, guitars, accordions and crooning vocals – usually in French and English – to convey its distinctive sound.
Zydeco evolved from Cajun, sometimes using the same instrumentation, sometimes not, but often adding a washboard, horns and other instruments to create a hybrid sound. Zydeco combines elements of many types of music, in addition to Cajun, including soul, R&B, rock, jazz, gospel and even hip-hop. The word comes from the French word for snap beans, les haricots, although the connection between the two words is unclear.