NOLA Downtown Music and Arts Festival

When:
TBA
Where:
Downtown/CBD
Cost:
FREE!
More Info:
Click Here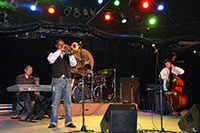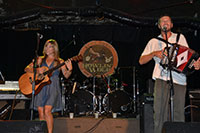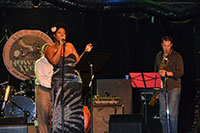 New Orleans' Warehouse District and the Central Business District are the city's hot spots for business professionals, art lovers and some of the best summer festivals.
At the end of every summer, the Music Business Institute and Cutting Edge C.E. Conference hosts a NOLA-style festival in these two popular neighborhoods, featuring musicians, pop-up shops, food trucks and more. The festival has been going on for 23 years!
The Event
Stretching from Andrew Higgins Drive and Diamond Street to Fulton Street and the Piazza d'Italia, this end-of-the-summer street party is part of a larger conference for Music Business and Entertainment Law professionals. While the conference holds private events for attendees, the NOLA Downtown Music and Arts Festival is free to enter and open to the public!
Walking along the participating streets, you'll find food trucks, live music, films, art, bowling, shopping and other unique presentations only to be experienced in Downtown New Orleans.
The Artists
Previous artists have included Chubby Carrier and The Bayou Swamp Band, Stephanie Jordan, Fire Bug, Grand Baton, Neckbone, Brass-A-Holics "Gogo Brass Funk" Band and other local favorites.
The Cutting Edge C.E. Conference and Music Business Institute
The Downtown Music and Arts Festival event is presented by the Music Business Institute (MBI), which aims to expand career opportunities available to musicians in the city of New Orleans.
The MBI hosts this event as part of the Annual Cutting Edge C.E. Conference held in New Orleans. The conference provides an intimate environment for musicians, entertainment professionals and attorneys to mingle freely with speakers and ask/answer questions in a relaxed atmosphere.
For more information on Cutting Edge and MBI, visit the conference's website, and for the latest details on the Downtown Music and Arts Festival, visit www.noladowntown.com.