NOLA Downtown Music and Arts Festival

August 23-26, 2017
When:
August 23-26, 2017
Where:
Central City BBQ
Cost:
FREE!
More Info:
Click Here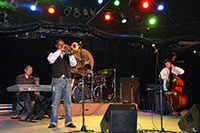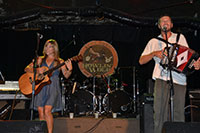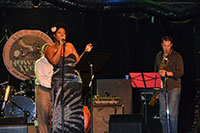 This end-of-the-summer party is part of a larger conference for Music Business and Entertainment Law professionals. While the conference holds private events for attendees, the festival is free to enter and open to the public! This year, it takes place at Central City BBQ.
You'll find food trucks, live music, films, art, bowling, shopping and other unique presentations only to be experienced in New Orleans.
You'll see some of the best new emerging artists from across the country display their talent in the hopes of getting discovered and becoming the next big thing.
At this year's festival, over 130 artists and groups will be presented at Central City BBQ. Two stages will be there to present music and films.
The Lineup
The Central City BBQ festivities begin Friday, August 25 with various film series and performances. Artists include:
The Grayhawk Band
The Sheik with Resurrection
Lynn Drury
...and more!
On Saturday, August 26, the event will conclude with Saints game tailgating at Central City BBQ and the following lineup:
-Chitlin' Circuit Revisited Jam
Little Freddie King
Henry Turner, Jr.
Kenny Neal
Lilli Lewis Project
Monika Herzig
...and more!
There will also be other free live music showcases throughout the city like Little Gem Saloon, Peaches Records, the House of Blues, and Sidney's Saloon. Check out the event's official website for details!
The Cutting Edge C.E. Conference
and Music Business Institute
The Downtown Music and Arts Festival event is presented by the Music Business Institute (MBI), which aims to expand career opportunities available to musicians in the city of New Orleans.
The MBI hosts this event as part of the Annual Cutting Edge C.E. Conference held in New Orleans. The conference provides an intimate environment for musicians, entertainment professionals and attorneys to mingle freely with speakers and ask/answer questions in a relaxed atmosphere.
This year's speakers include Louis David, Vice President of Business Development and Strategy and the New Orleans Business Alliance and Jimmy Anselmo, a legendary music club owner, among others.
For more information on Cutting Edge and MBI, visit the conference's website, and for the latest details on the Downtown Music and Arts Festival, visit www.noladowntown.com.