Freret Street Festival
Where:
Freret Street between Napoleon Avenue and Soniat Street
Cost:
FREE!
More Info:
Click Here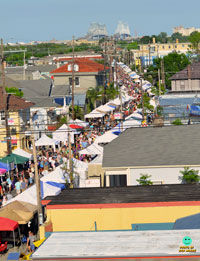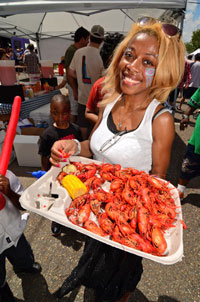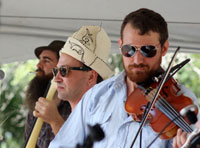 Freret Street has undergone a commercial resurgence recently, and more than two dozen restaurants, nightclubs, and bars now populate most of the blocks between Napoleon and Jefferson avenues Uptown. Some even consider it to be "a scaled-down version of Magazine Street."
The Freret Street Festival was launched in the mid-1990s and it has grown larger and more popular in the years since. The festival is held every year for one day in early April.
The festival, which extends for six blocks between Napoleon Avenue and Soniat Street, features live music, food, artwork and handicrafts and fun activities for all ages – especially the kids. In recent years the events and activities have included a Kids' Activity Area with inflatables, a Petting Zoo, Insta-Gator, arts & crafts, clowns, parades and second lines and African stilt walkers.
Also in recent years, as many as twenty bands have performed on four stages. These stages were placed far enough apart that they didn't conflict with each other. The music presented included rock, swamp pop, brass bands, Mardi Gras Indians, African traditional and many other genres,
Vendors at the Freret Street Festival, offer everything from fine art, jewelry, handicrafts, T-shirts, clothing and accessories and much more. Food choices range from seafood, Cajun and Creole delicacies, ethnic foods, yummy desserts and other choice delicacies. Alcoholic beverages may include four or five brands or varieties of beer, wine and cocktails. Cold, non-alcoholic drinks include bottled water, juice and carbonated beverages.
Admission to the Freret Street Festival is free and parking spaces may be found in nearby lots or on neighboring side streets. For those using public transportation from downtown, both the Freret #15 bus and Napoleon #24 bus will drop you off right here. For those taking the St. Charles Avenue Streetcar, it is only about an eight-block walk. For those coming in on the Claiborne #16 bus, the fest site is just 2-4 blocks away.
For more information visit the following website: www.freretstreetfestival.org.