Freret Street Festival

April 4, 2015
When:
April 4, 2015
Where:
Freret Street between Napoleon Avenue and Soniat Street
Cost:
FREE!
More Info:
Click Here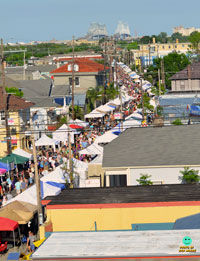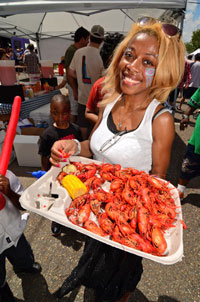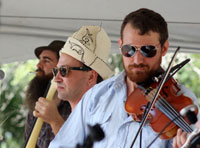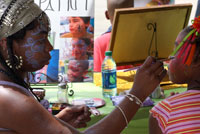 Get ready to celebrate the booming local vendors of Freret Street with live bands, food, arts, crafts and more. Freret Street Festival is coming up!
The Event
On Saturday, April 4th, from 11 a.m.- 5 p.m. local vendors, restaurants, and bands will set up their tents and tables for festival-goers to enjoy a taste of the eclectic Freret Street.
Freret Street is known as Uptown's hidden gem. Like the famous Magazine Street, Freret is lined with distinctive cocktail bars, art and clothing boutiques, and the tastiest restaurants.
Since the 1990's the Freret Market has hosted this festival every year to show off the talents of Freret Street vendors and share their locally made products with visitors from near and far.
This year's festival will take place on Freret from Napoleon to Robert St. and entry is free! With 5 blocks of live music, tasty food and more, you don't want to miss out on this year's festival!
Vendors
Over 200 vendors will be at the festival, showcasing their arts, crafts and wearables. All products are handmade by local artists. You can expect to find clothing, paintings, jewelry, wall art, stationary and more!
You can also shop at the flea market for used CD's, books, clothing and other knick-knacks.
Checkout the festival's website for a list of participating vendors.
Food
No matter what kind of food you're in the mood for, Freret Street Fest will satisfy your craving. From Crepes and cupcakes, to fresh juices, burgers and BBQ, this festival will be filled with food trucks and small vendors that are ready to satisfy your appetite.
Previous vendors have included Crepes a la Cart, The Fry Bar, Saucy's BBQ, Beaucoup Juice, and much more. You can see also check the full list of who's cooking on the festival's food page.
Music
Throughout the festival you will hear live music from three different stages. Expect a variety of New Orleans original music styles from brass bands to funk and blues to keep you entertained. And the best part? The live music is free!
Keep an eye on the festival website for the lineup of this year's artists, as the list is subject to change.
Activities
In addition too all the food, music, and art you will also find a kid's activity area and even a doggie pit where you can adopt a pet and bring it home (you know you want to).
There are always a couple other surprises at Freret Street Fest, like second lines and other parades, but you'll have to come check it out to see!
Parking
Freret Street will be blocked off from Napoleon to Robert St. on the day of the event. There are two free parking lots nearby, one on Napoleon Ave and South Robertson St, and the other on the corner of Magnolia and Cadiz Streets.
If you choose to ride your bike, there is a complimentary bike valet by Bike Easy at the corner of Freret and Jena, and also at the corner of Freret and Valmont.
You can also take public transportation with the streetcars or RTA Bus transit. Freret Bus 15 and Napoleon Bus 24 both will drop you right off at the festival, and the Claiborne 16 Bus will drop you off just a couple blocks away. You can also take the St. Charles Streetcar to Napoleon, and transfer to the Napoleon bus or walk about 8 blocks to the event.
For updates and more information on Freret Street Festival, visit their website at www.freretstreetfestival.com.