Gentilly Festival

October 6-8, 2017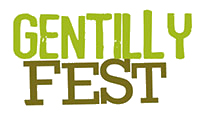 When:
October 6-8, 2017
Where:
Pontchartrain Park
Cost:
FREE!
More Info:
Click Here
What began as a small neighborhood fundraiser has grown into a well-known neighborhood celebration! Head to Gentilly Fest to enjoy food, music, and more – all while raising money for the neighborhood!
History
10 years ago, Gentilly Fest began was a way to raise money to help support First Responders and promote small businesses in the Gentilly area. Over the years, the festival has raised over $40,000 for police stations, firehouses, and other organizations! Now, Gentilly Fest is an opportunity to raise money, celebrate the community and its culture, and have a great time.
The Event
This year's Gentilly Fest will take place from 6 p.m. to 10 p.m. on Friday, October 6th, from 12 p.m. to 9 p.m. on Saturday, October 7th, and from 12 p.m. to 7 p.m. on Sunday, October 8th. The festival will be held at Pontchartrain Park.
Food, Music, and More
Be sure to come hungry to Gentilly Fest – last year's menu included items like deep fried oreos with cream, crawfish rolls, fried shrimp, and more!

Plus, a live music lineup will be featured – stay tuned for musician announcements here. Previous musicians at Gentilly Fest included Ivan Neville and Kermit Ruffins!

For more information about Gentilly Fest, head to www.gentillyfest.com.