Gentilly Festival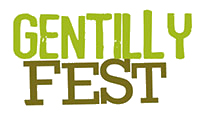 When:
TBD
Where:
Pontchartrain Park
Cost:
FREE!
More Info:
Click Here
What began as a small neighborhood fundraiser has grown into a well-known neighborhood celebration! Head to Gentilly Fest to enjoy food, music, and more – all while raising money for the neighborhood!
Gentilly Fest began was a way to raise money to help support First Responders and promote small businesses in the Gentilly area. Over the years, the festival has raised over $40,000 for police stations, firehouses, and other organizations! Now, Gentilly Fest is an opportunity to raise money, celebrate the community and its culture, and have a great time.
The festival is located in Gentilly's Pontchartrain Park. It features delicious local foods such as crawfish rolls, fried shrimp, and deep fried Oreos with cream. Impressive music lineups head to the festival every year as well – previous headliners have included Ivan Neville and Kermit Ruffins.
For more information about Gentilly Fest, head to www.gentillyfest.com.