NOLA On Tap

When:
TBA
Where: City Park
Cost:
FREE!
More Info:
Click Here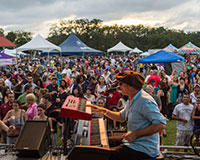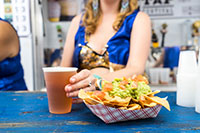 As the region's largest beer fest, NOLA on Tap mixes beer with live music, food and philanthropy. The Bulldog and Louisiana SPCA host the festival of 25,000+ beer lovers every fall.
This event transforms City Park into a beer haven, offering 400+ local, national, homebrewed and micro-brewed beers. Enjoy a cold one with man's best friend, as this event is dog-friendly. The event annually hosts contests and games, including a Home Brewer's Beer Judge Certification Program Competition.
The Vendors
Every year, a variety of local restaurants offer delicious food to accompany your beer. In past years the food vendors have included The Big Cheezy, Dat Dog, The Bulldog, Lucy's Retired Surfers Bar & Restaurant, Crepes a la Cart and more! The food is available for cash purchase.
Beer is not the only drink option available. Other options include soft drinks, wine, water and margaritas.
There are also a variety of vendors from pet stores offering goodies and services for your dog.
Music
In addition to all of the delicious food and drinks and the fun contests, NOLA on Tap includes live on music throughout the day. Past events have featured local favorites like Honey Island Swamp Band, Cardinal Sons and Colin Lake.
Tickets
The festival is free to enter, but tickets are required for beer tastings.  Details and information on tickets and packages can be found here.
You must be 21 or older to purchase the tickets, but the event is open to all ages. VIP passes are also available.
For more information, visit NOLA on Tap's website at www.nolaontap.org.