NOLA On Tap

September 23, 2017
When:
September 23, 2017
Where:
City Park
Cost:
FREE!
More Info:
Click Here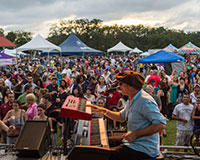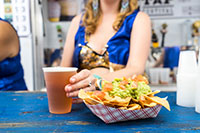 The New Orleans City Park festival grounds are home to the largest beer festival in the region. For one day only, over 25,000 beer lovers will join at the 8th annual NOLA On Tap Beer Festival for live music, friendly contests and games, and of course, beer.
The Event
Presented by the Louisiana SPCA and The Bulldog and sponsored by Sport Brewing Co., NOLA on Tap will take place this year on Saturday, September 23 from 12 p.m. to 7 p.m. at the New Orleans City Park festival grounds. Come try over 400 varieties of beer for a good cause. Although this family friendly festival offers a wide variety of beer, wine, margaritas and non-alcoholic beverages will be available as well.
Rain or shine, participants can expect a selection of local venders to provide inexpensive food and drink options. Festival vendors such as Artsaholic, Canal Street Vet, and Canine Connection have also attended in the past.
Lineup
2017 NOLA On Tap entertainment will include Miss Mojo, The Breton Sound and Johnny Sketch & the Dirty Notes.
Stay tuned for the 2017 beer list here.
Tickets
There are two admission options. VIP admission will allow access into the event an hour earlier starting at 11 a.m., plus all day access into the exclusive VIP tent. Ticket cost is $30 at the door, or you can purchase tickets in advance online and save. General Admission is only $5 with access starting at 12 p.m.
Drink tickets must be purchased for beer samples, full size beers, wine, soft drinks, and water. You can purchase tickets online here or at the door!