Satchmo SummerFest

August 4-6, 2017
When:
August 4-6, 2017
Where:
Old U.S .Mint
Cost:
$5
More Info:
Click Here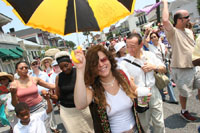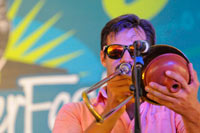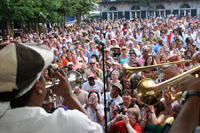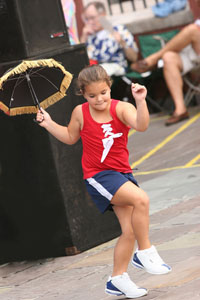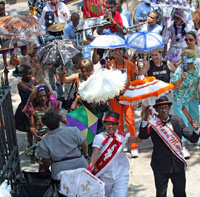 When the City of New Orleans was planning a tribute to one of its most famous native sons, the late Louis "Satchmo" Armstrong, they had no way of knowing how successful such an event would be.
Thousands of people turned out for the first Satchmo SummerFest in 2001. In fact, it was so successful that it became an annual three-day event held on the first weekend of August every year since.
Sponsored by French Quarter Festivals, Inc., the organization that also sponsors the highly successful French Quarter Festival and Christmas New Orleans Style, "Satchmo SummerFest," has evolved into one of the top celebrations in a city internationally renowned for its large-scale festivities. For many people who regularly attend the festival, it is the highlight of the summer season.
Satchmo SummerFest 2017
Satchmo SummerFest 2017 will take place over the weekend of August 4-6 at the Old U.S. Mint in the French Quarter. There is a $5 daily admission fee for adults, but children 12 and under get in free. The $5 admission fee includes a wristband that allows festivalgoers to come and go throughout the day.
Music
Outdoor events at SatchmoFest feature live bands on two different stages, starring some of New Orleans' top musicians. Many of them will pay their tributes to Armstrong and his music.
This year's lineup includes talent such as:
Preservation Hall Jazz Band
Stephanie Jordan
Hot 8 Brass Band
John Bouette
Robin Barnes and the Fiyabirds
Kermit Ruffins & the Barbecue Swingers
...and many more!
For full details on this year's lineup with dates, times, and stages, check back Satchmo Summer Fest's official lineup here.
Food
Samplings of New Orleans' world-famous culinary delicacies will be offered for sale in and around the festival site, while refreshing Southern-style beverages to keep you cool and hydrated.
Satchmo Symposium
In addition to all the lively outdoor music and food, the festival includes indoor events that feature inspiring seminars and lectures by musical authorities held at the New Orleans Jazz Museum at the Old U.S. Mint.
This year's symposiums include topics like:
The Vocal Artistry of Louis Armstrong, From a Vocalist's Perspective
Swing Era "Pops" Revisted
Unraveling the Dawn of Recorded Jazz: a Centennial Tribute
Louis Armstrong as Music Critic
...and more! See the full list of symposium events here.
For more information on Satchmo SummerFest, log onto www.fqfi.org/satchmo.