Hogs for the Cause

When:
TBD
Where:
UNO Lakefront Arena
Cost:
Tickets prices vary
More Info:
Click Here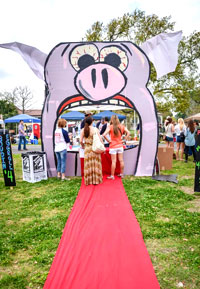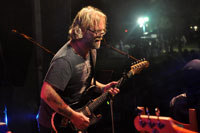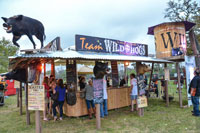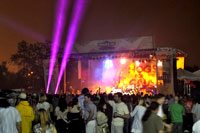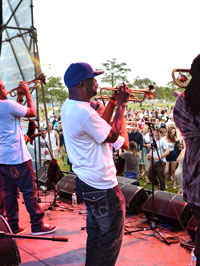 As the nation's premiere fundraiser for children with pediatric brain cancer, Hogs for the Cause brings together some of New Orleans' top musicians and BBQ chefs for a weekend of pork, beer, and live music.
Previously hosted at City Park, this event now turns the UNO Lakefront Arena into a venue to host all BBQ lovers and raise money to help relieve patients and their families of the emotional and economic burden of pediatric brain cancer.
History
Founded in 2008 by New Orleanians Rene Louapre and Becker Hall, the event was originally intended to bring back the old Southern tradition of open-flame pig roasts. However, that same year the creators met four-year-old, Ben Sarrat Jr., who suffered from an incurable brain tumor. Ben and his family inspired Rene and Becker to make the event a fundraiser for children with pediatric brain cancer and their families.
Over the years the festival grew bigger and bigger to include more food competitions, music, and even guest appearances by local celebrities. In 2014 the event brought in over 20,000 people, raising over $100,000 and it continues to grow!
The Food
Whether you're an amateur cook, professional chef, or BBQ foodie, Hogs for the Cause will satisfy your taste buds with all the pork, sauces and sides you could ask for. Each year over 80 teams will compete in the "High on the Hog" Cook-off competitions, and the BBQers will fight for the title of Louisiana Pork Champion.
Attendees can vote for their favorite chefs by donating to the team and sampling their delicious food.
Music
In addition to all the mouth watering BBQ, Hogs for the Cause includes live music on two different stages throughout the weekend. Past events have featured local favorites like Little Freddie King and King James & the Special Men.
Tickets and Donations
To purchase tickets for the event or to make a donation, visit the Hogs for the Cause website at www.hogsforthecause.org
Note: Hogs for the Cause is a 501(c)(3) organization, so your donations are tax deductible under the full amount as allowed by the IRS.