Hogs for the Cause

March 31-April 1, 2017
When:
March 31-April 1, 2017
Where:
UNO Lakefront Arena
Cost:
Tickets start at $25
More Info:
Click Here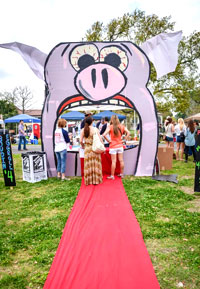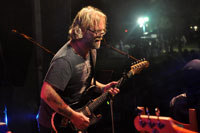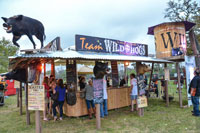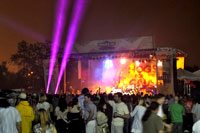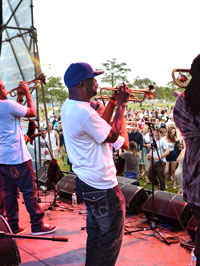 Pork + Beer + Music = Hogs for the Cause. That's the equation that will be coming together on March 31 and April 1, when the 9th Annual Hogs for the Cause arrives to the UNO Lakefront Arena.
The nation's premier fundraiser for children with pediatric brain cancer and their families, Hogs for the Cause brings together some of New Orleans' top musicians, along with 80 or more teams of amateur and professional barbecue competitors for the "High on the Hog" Cook-Off competitions. The BBQers will compete for the title of Louisiana Pork Champion.
There will also be champions crowned in half a dozen categories, including best meats, beans and sauces, as well the festival's Fundraising Champion and the patrons' pick for Fan Favorite.
Attendees will have opportunities to sample these fire-roasted culinary delights as they vote for their favorites.
And, while the fire chefs battle it out over their grills, attendees can also enjoy plenty of live music.
Festival hours are from 3:30 p.m. - 11 p.m. on Friday and  Saturday. Ticket prices and options vary, and kids under 12 enter for free. The event is rain or shine.
Music
The 2017 band lineup includes an incredible array of performers and bands. See the full lineup below:
Chris Robinson Brotherhood
Railroad Earth
Shovels & Rope
The London Souls
Fruit Bats
George Porter, Jr. & Runnin' Pardners
Seratones
Futurebirds
Marcus King Band
Escondido
River Whyless
Aaron Lee Tasjan
Los Colognes
Good Enough for Good Times
Naughty Professor
Los Coast
New Breed Brass Band
Colin Lake Band
Motel Radio
Caamp
Elysian Feel
Event History + About the Cause
Hogs for the Cause was founded in 2008 by New Orleanians Rene Louapre and Becker Hall, with the original intent of reviving an old Southern tradition of open-flame pig roasts. However, that same year they met then-four-year-old Ben Sarrat Jr. (after whom the "High on the Hog" Cook-Off is named) and, on seeing his plight, they decided to make the event a fundraiser for children with pediatric brain cancer.

The event grew steadily over the years as the founders added more and more competitive elements to the fun, along with live music and guest appearances by local celebrities. By 2011, Hogs for the Cause was raising upwards of $100,000 and the 2014 event drew a record 20,000 people.

Since its founding, Hogs for the Cause has helped over 100 families with expenses related to their children's brain cancer ailments. It has also established the Hogs for the Cause Fund at Children's Hospital in New Orleans.

For two consecutive years, Hogs for the Cause was named one of the Ten Best BBQ Festivals in the U.S. by Delish.com. As a 501 (c) (3) nonprofit organization, all donations to Hogs for the Cause are tax deductible