Faux Real Festival

November
When:
TBA
Where:
Citywide
More Info:
Click Here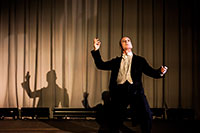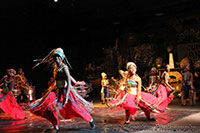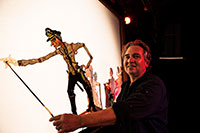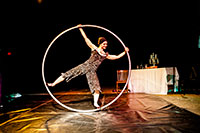 As an evolution of the New Orleans Fringe Festival, Faux/Real is a newly thriving arts festival in New Orleans that celebrates the creative artists of theatre, literature, food, and drink. Every year the festival curates three weeks of top-tier performances, reading, tastings, and parties in one of the most thrilling and unique cities on earth.
Running during the month of November, Faux/Real Fest aims provides one-of-a-kind experiences for a wide, diverse, and adventurous audience while offering a wonderful resource for theatre artists, writers, chefs, and mixologists to show off their stuff on a national stage.
History
Fringe Festival began in New Orleans as a way of showcasing the new works of previously unproduced playwrights and nurturing budding writers along on their careers. Fringe Fest billed itself as "the festival of the wild, weird, fresh, and original."
The concept was actually borrowed from the Edinburgh Fringe Festival that began in 1947 and allowed writers and performers who were rejected from the Edinburgh International Festival to have their works staged elsewhere. Other cities in the U.S. put on similar "fringe" events, most notably New York and Minneapolis.
In New Orleans over the years the concept has mushroomed and increased in popularity. Most recently it brought about 40 performing arts groups to the city and nearly 100 separate productions were staged.
Fringe Fest is now expanded under the bigger umbrella of Faux/ Real, giving more people the opportunity to perform on the stages of the Crescent City.
Performing Arts
Every kind of act you can imagine will take the stage to perform at this festival. As an evolution of the New Orleans Fringe Festival, Faux/ Real performers take the stage at theatres, cabarets, outdoor venues, warehouses, galleries, cafes, bars and other locations.
Performance venues all over the city host space for various artists to present their work. The main hub of the festival is typically hosted on St. Claude Avenue between Elysian Fields Avenue and Franklin Avenue. Food, the central box office, festival information and more can be found here.
Other hubs are found in Central City, Mid-City and other neighborhoods throughout New Orleans.
Food & Drink
Food competitions are all the rage at this festival, which have previously included cocktail competitions, a hamburger throw-down and a sausage competition. Dinner clubs, bar takeovers, guest chefs, a Cajun spice tasting and other events also leave your taste buds wanting more.
For more information on Faux/ Real Fest, visit www.fauxrealneworleans.com.