Fringe Festival

November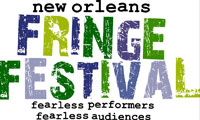 When:
TBA
Where:
Citywide
More Info:
Click Here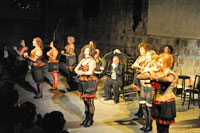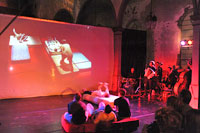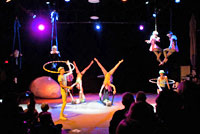 Just as off-Broadway began as a means of broadening the base for New York's theatrical talents, the Fringe Festival began in New Orleans as a way of showcasing the new works of previously unproduced playwrights and nurturing budding writers along on their careers. The New Orleans Fringe Festival bills itself as "the festival of the wild, weird, fresh, and original."
Actually the concept didn't originate in New Orleans; it was borrowed from the Edinburgh Fringe Festival that began in 1947 and allowed writers and performers who were rejected from the Edinburgh International Festival to have their works staged elsewhere. Other cities in the U.S. put on similar "fringe" events, most notably New York and Minneapolis.
In New Orleans over the years the concept has mushroomed and increased in popularity. Most recently it brought about 40 performing arts groups to the city and nearly 100 separate productions were staged. In typical New Orleans fashion, the event is celebrated with a parade and other festivities.
Performances may include drama, comedy, dance, improvisational, pantomime, musical theater, puppetry, storytelling and other forms of the performing arts. Productions are staged in small neighborhood theatres and even on the stages of local bars. Many of the performances are open to the public and priced inexpensively. The festival lasts for a whole weekend and individual show admissions are usually $8 for each.
To submit works for consideration, become a sponsor, volunteer to work at the festival or for information about attending the Fringe Festival and purchasing tickets go the following link: www.nofringe.org or call 504-941-3640.