Fringe Festival

November 19-23, 2014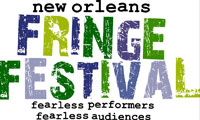 When:
Nov. 19-23, 2014
Where:
Citywide
More Info:
Click Here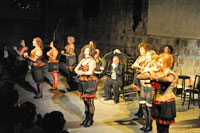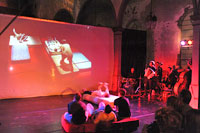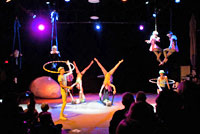 Just as off-Broadway began as a means of broadening the base for New York's theatrical talents, the Fringe Festival began in New Orleans as a way of showcasing the new works of previously unproduced playwrights and nurturing budding writers along on their careers. The New Orleans Fringe Festival bills itself as "the festival of the wild, weird, fresh, and original."

This year's 7th Annual Fringe Festival will take place from November 19-23 at various locations throughout the city. Most of the venues are concentrated in the Bywater and Faubourg Marigny neighborhoods, a short distance from the French Quarter, but others may be a little farther from the center of activity.

Performances may include drama, comedy, dance, improvisational, pantomime, musical theater, puppetry, storytelling and other forms of the performing arts. Productions are staged in small neighborhood theatres, outdoors in private yards and even on the stages of local bars. Many of the performances are open to the public and priced inexpensively.

All-access and discounted combination passes are also available, and you can order tickets through the Fringe Fest website.

For updates on this year's lineup, visit the festival's website at www.nofringe.org or call 504-941-3640. You can also find Fringe Fest on Facebook and Twitter.

Other details such as the date and time of the traditional Good Children Parade along St. Claude Avenue, as well as public art installations tied in with the festival can also be found on the Fringe website as those details are announced.