Mardi Gras Bucket List
Mardi Gras is growing bigger and more elaborate every year, with parades, balls and parties that bring in visitors from all over the world. With so many events to choose from it can get overwhelming, and if you don't prepare ahead you might miss out on something incredible!
Check out our helpful list of Mardi Gras Must-Dos, to make sure you get the best of all the action:
---
1
Kick off Mardi Gras Season Early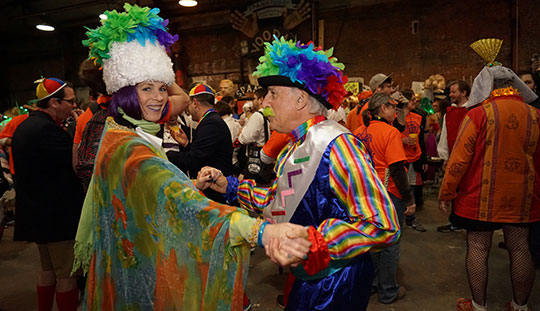 You don't have to wait until Mardi Gras Day to start the festivities! Parades like The Krewe of St. Joan of Arc, Phunny Phorty Phellows and Krewe du Vieux start as early as January. There are also a lot of weeknight parades the week before Mardi Gras Day, as well as daytime parades on the two weekends leading up to the big day.
---
2
Get to Know the Micro-Krewes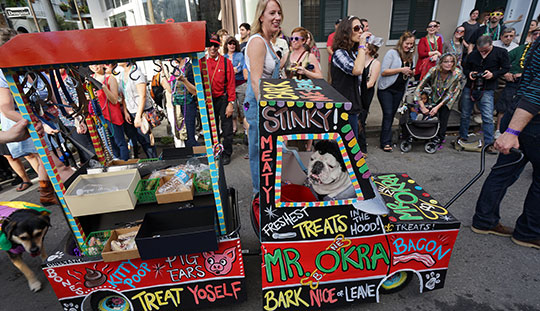 In addition to the giant Super-Krewe parades (Orpheus, Bacchus and Endymion), you can find tons of "micro-krewes." Parades like Chewbacchus, Krewe of Barkus and the Red Beans Parade will show you a whole new side to Mardi Gras.
---
3
Catch a Shoe at Muses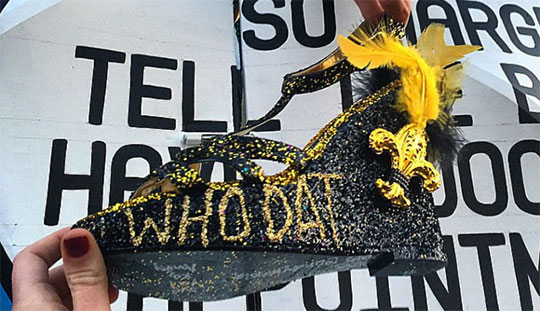 Catching beads is always fun. But a high-heel shoe from this all-female parade is a special souvenir to take back home. Head Uptown to St. Charles Avenue on the Thursday before Mardi Gras Day, to catch a shoe from the fabulous Muses Parade.
---
4
Eat King Cake for Breakfast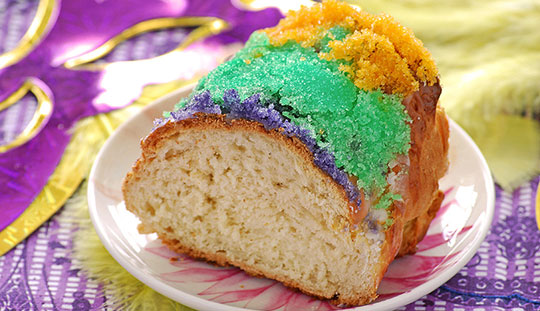 Have the breakfast of Mardi Gras Champions and get a King Cake from Haydel's, Randazzo's or any of our other delectable bakeries. And don't forget to watch out for the tiny baby, hidden inside every cake!
---
5
Check out Mid-City for Endymion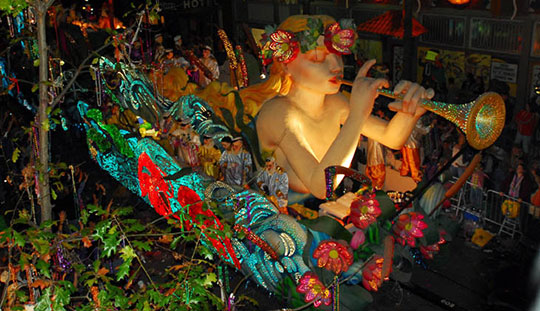 The French Quarter and Uptown parade route is the go-to spot for Mardi Gras, but you must head to Mid-City for one of the best parades of the week. Known for its stunning visuals and celebrity Grand Marshals, Endymion is one of the three Super Krewes of Mardi Gras that you can't miss.
---
6
Lookout for the Mardi Gras Indians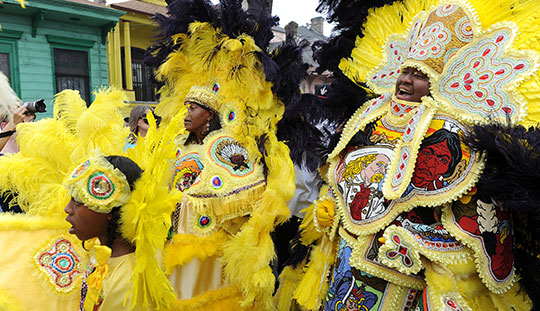 Tracing their roots back to a time when Native Americans helped shield runaway slaves, the Mardi Gras Indians can be found parading down the streets with their spectacular hand-made costumes, lovely songs and contagious spirit.
---
7
Society of St. Ann Parade on Mardi Gras Day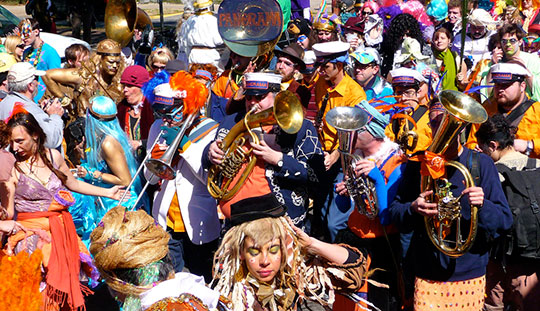 If you're looking for a change of scenery by Mardi Gras Day, spend your morning at Mimi's in the Marigny to kick off the Society of St. Ann Parade , which is known for it's elaborate costumes and laissez faire nature.
---
8
Check out the Bourbon Street Awards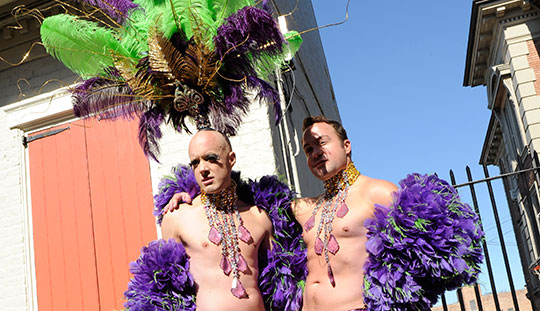 It has been called "the most famous drag-queen contest in America." Watch contestants in fabulously colorful costumes compete for top honors at the Bourbon Street Awards in the French Quarter.
---
9
Wake up Early on Fat Tuesday
to Catch a Coconut at Zulu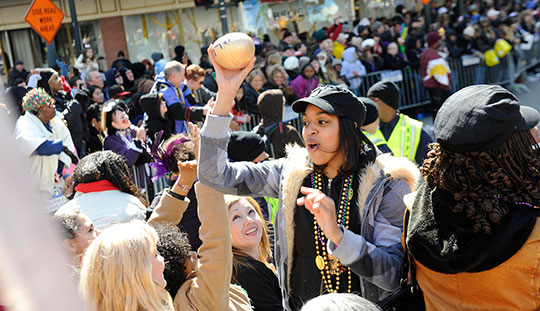 Be sure to save some energy for Tuesday morning. You won't want to miss the famous Krewe of Zulu. And if you're lucky you'll catch a Zulu coconut, perhaps the most coveted souvenir of Mardi Gras.
---
10
View the Royalty of Rex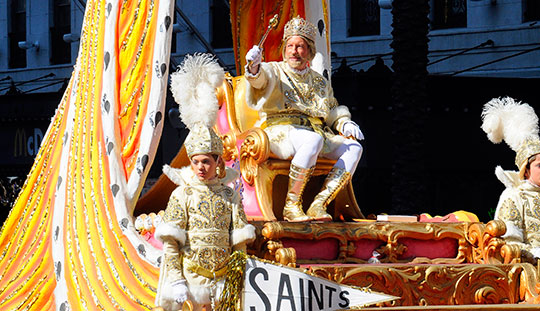 Proceeding Zulu, you can meet the Krewe that started it all. The Rex Parade is an all-male Krewe responsible for the concept of day parades, the official Mardi Gras flag, colors and the famous doubloon throw. Plus, the King of Rex is hailed as the King of all of Carnival.