Festigals

June 22-24, 2012
!
The following content has expired and is available for viewing as an archived piece of editorial. Please note that the content is not being maintained and may be out of date!
When:
June 22-24, 2012
Where:
French Quarter
More Info:
Click Here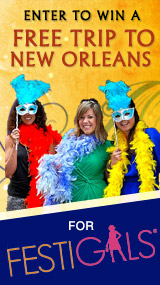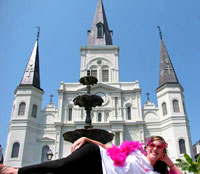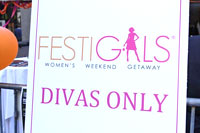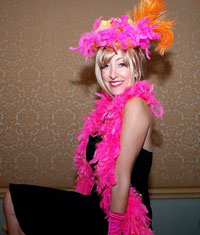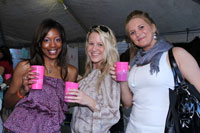 "Entertaining and Enriching Women, New Orleans Style!" That's the mission of FestiGals 2012, "a celebration of the fun things in life women enjoy most." But this is more than just a fashion show and a shopping spree and all of the other stereotypes many people normally associate with women. It's also an education and a bonding experience. A call-out to women to take pride in who they are and what they do.

FestiGals 2012 is a weekend festival, from June 22-24, dedicated to celebrating women. This year's celebrity guest speaker is Hoda Kotb, Today Show co-host, Dateline correspondent and New York Times best-selling author. She makes a triumphant return to the city where a six-year stint as a news reporter and anchor for WWL-TV in the 1990s launched her career.

According to the FestiGals promoters, "It's about having fun with your closest girlfriends while supporting women's causes. With a commitment to entertain and enrich women, New Orleans Style, FestiGals is the original girlfriend getaway. Whether you are in the mood to shop, eat, drink, explore local culture and history, or just relax and be pampered, FestiGals has you covered."

And what better place could there be to stage such a celebration of the fun things in life? New
Orleans has been consistently voted the best city in the United States for food, drink, nightlife, people watching and just plain having fun. Not to mention the fact that the Big Easy was also voted the friendliest city in the U.S. Last year's popular and well-attended "maiden" voyage for FestiGals gave this year's event added impetus. With the fresh approach of balancing meaningful content with a fair amount of fun, women from across the U.S. flocked to New Orleans for three days of empowerment seminars, informative workshops, networking opportunities and an insider's view at one of the most culturally diverse cities in the country.

A specially designed weekend created by women for women, FestiGals provides an unforgettable experience that allows participants an insider's glimpse into one of America's most vibrant and culturally diverse cities. For three days and nights, FestiGals participants can
immerse themselves in inspirational seminars and empowerment workshops with unlimited
networking opportunities shared with women across the country. Organizers are calling it "a party with a purpose."

Net proceeds are dedicated to supporting uninsured or under-insured women battling cancer,

because the organizers believe that access to healthcare is every woman's right.
Other Speakers and Events
Among the event's other "Diva Discussion" presenters are:
Christine Wiltz: Author of six books, including The Last Madam: A Life in the New Orleans Underworld, the story of Norma Wallace, plus five novels, three of which are in the Neal Rafferty detective series
Colleen Mullaney: Lifestyle expert and Huffington Post columnist
Ti Adelaide Martin: Commander's Palace restaurateur, author and community leader
Tonya Fitzpatrick: (topic: "Pursue Your Passion") Award-winning broadcaster, author and CEO of Travel's on Media Productions
Cary Jehl Broussard: (topic: "You Can't Climb the Beanstalk in Glass Slippers") Internationally recognized communications expert and author of From Cinderella to CEO
Pamela Arceneaux: The Historic New Orleans Collection's Senior Librarian and Rare Books Curator
Sue Jones: Inspirational speaker, whose personal story and triumphs will touch your heart
On the fun side of the weekend, FestiGals provides numerous opportunities to experience New
Orleans culture, including:
"Power'd Sugar Walk" to Cafe du Monde for cafe' au lait and beignets
Private tour and reception at M.S. Rau Antiques
Insider's tour of private French Quarter home and courtyard
Reception at and tour of The Historic New Orleans Collection
Culinary Demo with featured New Orleans chef
"Bodacious Bra Auction"
"Stiletto Stroll," a New Orleans style Second-line Parade through the French Quarter
Private Tour of 1026 Conti Street, home of famed Norma Wallace, last madam of New Orleans. Also, meet the author of The Last Madam, Chris Wiltz, during the tour and learn the secrets of New Orleans' former Red Light District in Storyville
Gospel Jazz Mass at historic St. Augustine Church in Treme
Optional city tours, shopping adventures, spa experiences or chillin' at the pool time
A "R'evolutionary" Luncheon
World-renowned Chef John Folse recently signed on as a celebrity presenter for FestiGals 2012. During his presentation, on Saturday, June 23, he will entertain attendees with the story of the women who helped shape his life and mold his amazing career. Beginning with the woman who reared him as a young child after the death of his mother, Chef Folse will pay homage to the ladies in his life by sharing a personal introspection of treasured memories and interpreting them through his culinary specialties.
A three-course menu will be offered at noon that will allow attendees to taste their way from Chef Folse's early beginnings to the present launch of his newest joint venture with James Beard Award-winner,Chef Rick Tramonto. Their Restaurant R'evolutionopens to the public on June 4 in the Royal Sonesta Hotel. Those lucky enough to be in the house on June 23 will sample one of Chef Folse's signature bisques, a fresh Gulf catch of a local favorite and a sweet interpretation of a classic Italian dessert. This special "R'evolutionary" presentationis offered to FestiGals as part of the Ultimate FestiGals Package. Single luncheon event tickets are also available for $55.
To sign up for the luncheon or for more information email info@festigals.org or call 1-855-GAL-WKND (425-9563) or visit the FestiGals website.
More Information
FestiGals' home base for the weekend is the historic Hotel Monteleone in the French Quarter. With 600 newly renovated luxurious guests rooms and suites, 25 meeting and reception rooms, two award-winning restaurants, the famous revolving Carousel Bar, a heated rooftop pool, Spa Aria, an exercise facility, a business center, and valet parking, the Monteleone is offering a special, FestiGals rate. As a proud sponsor of FestiGals, the Monteleone is offering participants a special rate of $159 per night.
Event tickets for the Ultimate FestiGals Package are $275 each. Individual events are priced separately. Tickets to the Bodacious Bras for a Cause Luncheon with Hoda are $55 each, or $500 for a table of 10 pre-purchased as a group. They are offering a special "enrichment" package on Friday for $75, which includes the luncheon and Diva Discussion seminars.
For more information, call 504-524-1227 or visit www.festigals.org.
While visiting them on the web, you can sign up for the FestiGals email updates at info@festigals.org. Also friend them on Facebook at http://www.facebook.com/FestiGalsNewOrleans and follow them on
Twitter at http://twitter.com#!FestiGalsNOLA.
For inquiries email info@festigals.org or call 1-855-GAL-WKND (425-9563).
About Hoda Kotb
Today Show co-host, Dateline correspondent and New York Times best-selling author, Hoda Kotb will be featured as the event's keynote during a luncheon presentation at the Hotel Monteleone on Friday, June 22.
New Orleans' love affair with Kotb began in 1992 during her six-year stint at WWL-TV as a reporter and news anchor. Though her professional career path would eventually lead her to the anchor desk on NBC's Today Show and beyond, Kotb would forever remain a New Orleanian at heart. Her deep emotional ties to the Crescent City were never more apparent than during her 2005 coverage of the aftermath of hurricane Katrina.
Since departing New Orleans for the national stage, Kotb has faced many life-changing challenges. These challenges are the subject of her best-selling personal account of her bout with breast cancer, survival and the ultimate recovery from that disease. The book entitled, Hoda: How I Survived War Zones, Bad Hair, Cancer, and Kathie Lee, offers a candid peek into a medical issue that most women can relate to, especially FestiGals organizers whose primary mission is to raise both awareness and financial support for under-served women battling cancer.
Net proceeds are dedicated to the Cancer Association of Greater New Orleans, a nonprofit United Way community impact partner. CAGNO's mission includes cancer education, research, outreach and patient support.
About FestiGals
The brainchild of entrepreneur and New Orleans tourism professional Diane Lyons, FestiGals' maiden voyage in 2011 attracted over 150 women from across the U.S. Participants came from Washington, D.C., New York, Pennsylvania, Texas, Colorado, Tennessee and the entire Gulf South Region. Endorsed by the New Orleans Tourism and Marketing Corporation and the New Orleans Convention and Visitors Bureau, FestiGals "provides something for women of all ages and cultural backgrounds."
Voted "Best Girls Getaway" in 2011 by AAA Southern Traveler, FestiGals provides the ultimate New Orleans women's experience. Committed to both raising awareness and resources for issues that impact today's women, FestiGals is a non-profit entity whose net proceeds support targeted community projects that benefit women.