Arena Bowl XXV

August 10, 2012
!
The following content has expired and is available for viewing as an archived piece of editorial. Please note that the content is not being maintained and may be out of date!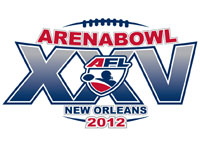 When:
August 10, 2012
Where:
New Orleans Arena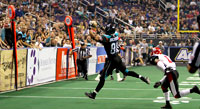 While the NFL is just beginning its pre-season in August, the Arena Football League is winding down its season with its championship game, the Arena Bowl. Pitting the AFL's top two playoff finalists against each other, the 2012 Arena Bowl will be played at the New Orleans Arena on Friday, August 10.
This will be the third time the Arena Bowl has been held in New Orleans, the previous years being 2007 and 2008. The first two Arena Bowls in New Orleans drew over 17,000 fans, nearly one-third of whom came from out of town. Only Las Vegas has hosted as many Arena Bowls as New Orleans. This is the 25th Arena Bowl overall since the league began play in 1987.
Arena Bowl will also be the fifth sports championship held in New Orleans in the past year, the others being the already-played BCS National Championship for college football and the NCAA Final Four, plus the upcoming Allstate Sugar Bowl in January 2013 and the NFL Super Bowl in February 2013.
Tickets for the 2012 Arena Bowl are currently on sale and can be purchased either through the VooDoo ticket office or through Ticketmaster. For more information call the VooDoo ticket office at 888-277-5526. For tickets go to www.Ticketmaster.com.