WrestleMania XXX

April 6, 2014
!
The following content has expired and is available for viewing as an archived piece of editorial. Please note that the content is not being maintained and may be out of date!
When:
April 6, 2014
Where:
Superdome
More Info:
Click Here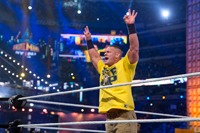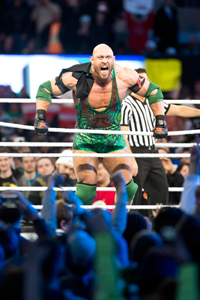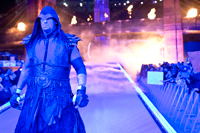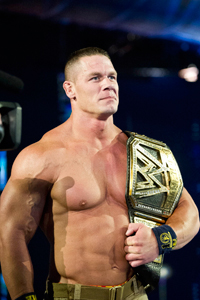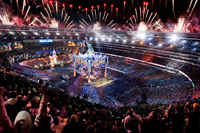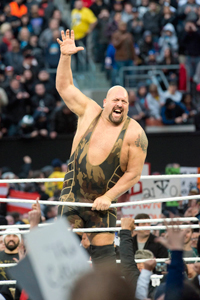 The 30th annual staging of WWE WrestleMania is coming to the Mercedes-Benz Superdome in New Orleans on April 6. Fans can gather to watch their favorite champions fight for the win in the world championship of professional wrestling.
Main Events
Although most of the matchup cards have not yet been announced, two bouts scheduled are already generating great excitement among WWE fanatics. The headline match, for the WWE World Heavyweight crown, will feature current and six-time World Champion Batista vs. top-rated challenger and a wrestling superstar in his own right, Randy Orton.
In another eagerly anticipated rematch it will be "The Phenom vs. The Beast" when The Undertaker grapples with Brock "Beast" Lesnar. The Undertaker's undefeated WrestleMania streak is on the line at 21-0 and he faces possibly his greatest challenge against an opponent who has beaten him before. The "Big U" would love to win this one for the memory of Paul Bearer, his recently deceased longtime manager and recent inductee into the WWE Hall of Fame.
Hulk Hogan, 12-time World Champion (six with the WWF/WWE), will be the host of WrestleMania XXX. Hogan, whose career dates back even further than pro-wrestling's signature event, was the star of WrestleMania I on March 31, 1985, when he teamed with TV and movie star Mr. T to defeat Roddy "Rowdy" Piper and Paul "Mr. Wonderful" Orndorff.
Tickets and Pay Per View
Tickets for "The Super Bowl of Professional Wrestling" are still on sale but going fast. Ticket prices range from $25-$850. There will also be a limited number of "Gold Circle" VIP Packages available for $2,000. The Gold Circle packages include seating in the first four rows ringside, a Gold Circle VIP Stadium Entrance, a collectible WrestleMania XXX ticket holder and the commemorative WrestleMania XXX take-home folding chair.
To avoid long lines and long waits at the Superdome box office, you can order your WrestleMania tickets online at any number of ticketing websites. Among them are Ticketmaster, Ticket Liquidator, ConcertTicketCenter and through the World Wrestling Entertainment (WWE) website itself. All tickets are subject to service charges and facility fees.
WrestleMania is also one of the world's most widely watched Pay Per View events on cable television, logging over one million viewers in 2012. For those who can't get tickets for the live event at the Superdome there are very likely to be any number of sports bars around the city tuned in to the event – especially in the French Quarter.
Click here for a list of New Orleans sports bars.
Other Events
Aptly termed a "pop-culture extravaganza," WrestleMania is more than just a one day event: it is a week-long celebration. WWE will take over New Orleans during WrestleMania Week with a wide range of special events. In addition to WrestleMania XXX, other activities will include:
WrestleMania Axxess – WWE's four-day, interactive fan festival at the Ernest N. Morial Convention Center
The 2014 WWE Hall of Fame Induction Ceremony at the Smoothie King Center (formerly the New Orleans Arena)
"Monday Night Raw" at the Smoothie King Center and other activities designed to give back to the host community including the WrestleMania Reading Challenge and "Be a Star" anti-bullying rallies.
Additional information on these and other events will be announced at www.wrestlemania.com. And, since this is New Orleans – world-renowned for its music, food and ability to successfully stage large-scale events – WrestleMania visitors can expect musical entertainment, culinary offerings and other special happenings.
For more on New Orleans' part in the wrestling extravaganza go to www.nolawrestlemania.com.
About WWE
World Wrestling Entertainment (WWE) is the successor to a long line of pro wrestling sanctioning organizations dating back more than 60 years. Founded by Jess McMahon and Toots Mondt in 1952, it is currently the largest professional wrestling promotion in the world, reaching 13 million viewers in the U.S. and broadcasting its shows to more than 150 countries in 30 languages.
WWE wrestling is more a form of audience entertainment than a legitimate sport. Its matchups are not sanctioned as true professional wrestling contests. Instead, its programs feature storyline-driven combat sport matches with predetermined outcomes and fighting maneuvers that are rehearsed and choreographed by the wrestlers so as to avoid or minimize injuries on their opponents.
For well over a century, since wrestling became a popular spectator sport, its grapplers have taken on colorful nicknames and roles. From "Strangler" Lewis and Yusuf "The Terrible Turk" of the late 1800s/early 1900s to Hulk Hogan and "The Undertaker" of more recent vintage, wrestlers have entertained millions of people around the world, both in person and in the media. Women, as well as men, have made their mark on the "sport" for many years.
Wrestlers have been deliberately cast as "good guys/gals" and "bad guys/gals," in order to hype their contests as "grudge matches." Title belts conferred on pre-designated "champions" are often paraded around the rings of championship matchups, while the media covering the events add to the circus-like atmosphere. Even the wrestlers' managers themselves get into the act, hurling boasts, threats and more into the pre-match buildup and the post-match commentary.
Today's WWE Chairman & CEO is Vince McMahon, grandson of the sanctioning organization's founder. As "the man everybody loves to hate," he has been involved in countless scrapes with wrestlers' managers and some of the wrestlers themselves. However, in most cases, these dust-ups are part of the overall staged hype leading up to a WWE event.
McMahon calls WWE wrestling "a combination of sport, rock concert, entertainment and excitement."
Visitors to New Orleans this month can look forward to sharing that excitement when WrestleMania XXX "hits" town.