Getting Outside in NOLA – Ways to Enjoy the Great Outdoors
One of the many perks of visiting New Orleans is the fantastic weather, especially come springtime. The Crescent City offers ways for every type of traveler to enjoy the outdoors come March – from the foodie to the festival-goer to the fitness enthusiast. Below find some of our favorite ways to get some fresh air in New Orleans after the winter season with parks, paths, food, fests, and more!
---
1
Play in Our Parks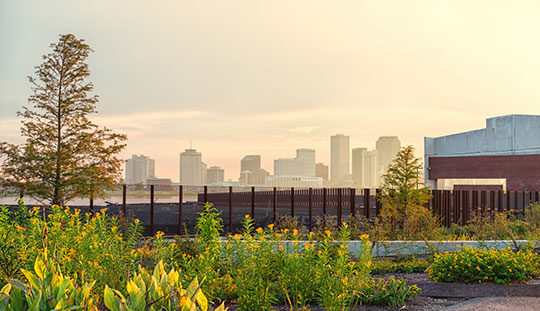 Spend a leisurely day relaxing or picnicking in one of the many gorgeous parks around the city. If you find yourself uptown, perhaps take a stroll or play a round of golf in Audubon Park. Nearby along the Mississippi River, toss a Frisbee or grab a blanket and watch the steamboats float by at a favorite local hangout, The Fly.
Another can't-miss park is New Orleans City Park. Iconic oak trees line the acres of green space here – and you'll find walking and biking trails, sports fields, gardens, kayaking, pedal boarding, a sculpture garden, and more.
Spending a day outdoors in the Bywater? Be sure to cross the iconic Rusty Rainbow into Crescent Park, an urban green space, and catch one of the best views of the New Orleans skyline. Pro tip: stop by Elizabeth's across the street for brunch and a to-go Bloody Mary before your walk in the park.
If you want to incorporate a bit of history and music into your day outdoors, be sure to head to Armstrong Park in Tremé, where you'll find historic Congo Square and beautiful duck ponds just outside the French Quarter.
---
2
Pedal on Our Paths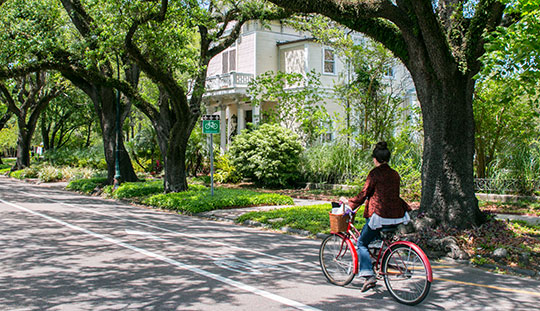 While NOLA's parks are filled with wonderful paths to walk, run, or bike, you may want to check out some of our other designated paths throughout the city. Rent a bike and pedal along one of these bike routes - Lafitte Greenway is a great option if you want to explore the unique cultures of Tremé, Mid-City, and Lakeview while supporting a sustainable community green space. Or, bike by the streetcars along beautiful St. Charles Avenue and see the stunning architecture along the way.

---
3
Get to Know Our Gardens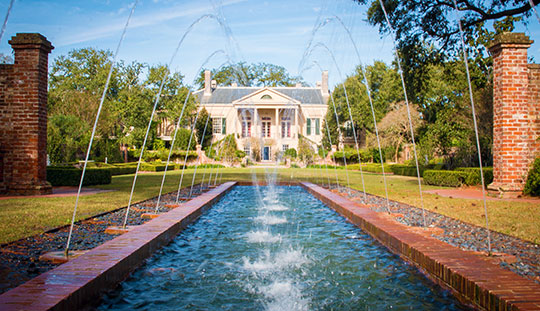 Spend a sunny day strolling through historic Longue Vue House and Gardens, where you'll discover a breathtaking Classical-Revival mansion surrounded by gorgeous landscaping. Or, check out one of New Orleans' urban farms – Press Street Gardens in the Bywater grows fresh fruits, vegetables, and herbs and offers a garden space for community-driven events. Perhaps you'd like to purchase some local NOLA produce for yourself – in which case, lovely farmers markets take place frequently throughout the city.
---
4
Find Out "What's Out There"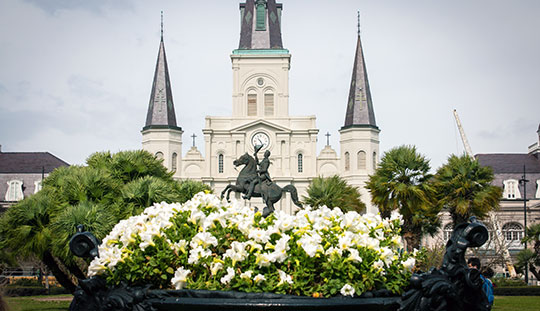 New Orleans' cityscape is filled with so many parks, campuses, historic districts, and more. Take advantage of these landmarks and all the history they hold by joining the Cultural Landscape Foundation for What's Out There Weekend on April 1 and 2. Throughout the weekend, you can to tour the city's outdoor hotspots with landscape architecture and history experts for free. Sites include the Vieux Carré Historic District, Longue Vue Gardens, and Piazza d'Italia, among others. And if you can't make this weekend, don't worry – there's an online, interactive guide by the CLF to learn more and explore on your own when you're in the Crescent City.
---
5
Dine and Drink Outdoors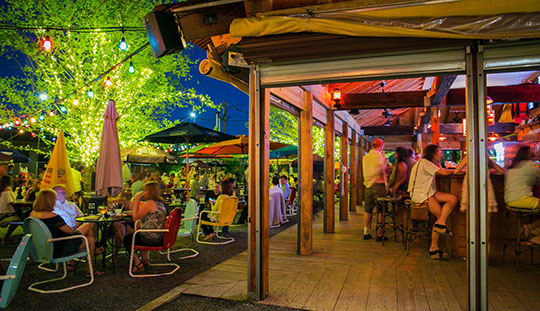 Foodies rejoice – come springtime, you can take dining and drinking into the sunshine. New Orleans has a patio for every culinary craving – from oysters at the Blind Pelican to hotdogs at Dat Dog. Can't decide? Check out St. Roch Market for a wide variety of food and drinks.
For drinks, embrace the new crop of rooftop bars that have emerged throughout the Crescent City. Sip a cocktail while taking in spectacular views at trendy spots like Monkey Board at the Troubadour Hotel, Hot Tin at the Pontchartrain Hotel, or Alto at the Ace Hotel. Don't forget to bring your swimsuit to Alto and take a dip in the rooftop pool. Or head to a local beer garden like The Bulldog, Tchoup Yard, or Bayou Beer Garden to taste a local brew.
For a combination of food, drinks, music, and gardens, head to the lovely Paradigm Gardens and enjoy their spring series. Every other Tuesday beginning in March, local restaurants will offer up menu items, local breweries will provide libations, and amazing musicians will serenade the crowd.
---
6
Kick Off Festival Season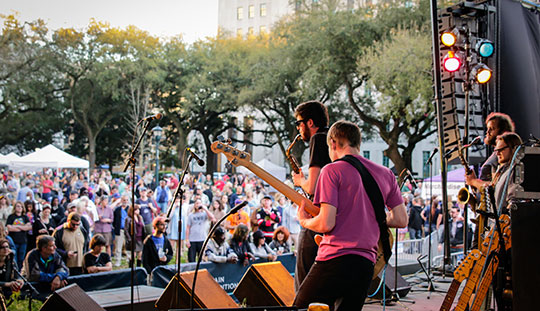 New Orleans has hundreds of festivals every year – and the number keeps growing. Visitors and locals alike celebrate outdoors all through the springtime. Kick off the season with outdoor music fests in March like Wednesday at the Square, Buku Music + Art Project, and Congo Square New World Rhythms Festival. Indulge in delicious cuisine at Hogs for the Cause, and get excited for French Quarter Fest and Jazz Fest in April and May.
---
7
And Squeeze in a Workout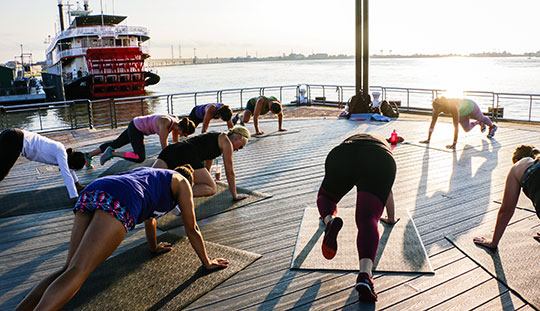 New Orleans is filled with incredible cuisine – and with that, comes various ways to make you feel better about trying everything on the menu! Fitness classes are offered across the city, but uniquely, many are offered outdoors. Try out The Sweat Social, a 30-minute workout designed for visitors to help you get a great workout in and see the city! For a change of scenery, try out yoga on the bayou – literally. NOLA Paddleboards offers board-yoga and board-Pilates.