Family Itinerary
Who needs Disney World? New Orleans is a theme park itself! Come enjoy all the Crescent City has to offer with the kids and give them a vacation they will never forget. Whether you are here for a day or a weekend, there is so much to see and do. All the lights, music, food and culture will make you wish you could never leave. So, put on your dancing shoes and get ready to have some fun!
Day 1

The Riverfront and French Quarter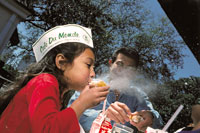 Café du Monde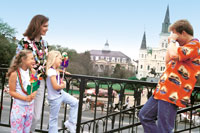 Saint Louis Cathedral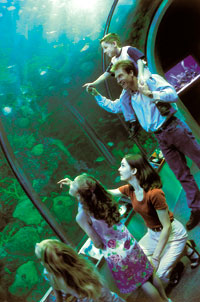 Aquarium on the Americas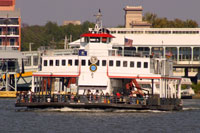 Algiers Ferry
Saint Louis Cathedral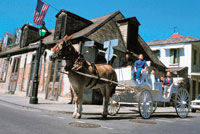 Horse and Carriage Rides
Only have one day in New Orleans? With this one-day itinerary, you won't have to worry about missing out on any of the great family activities New Orleans has to offer!
First things first, you need breakfast. Take the kids to the infamous Café Du Monde for some beignets topped with mounds of powdered sugar and chocolate milk. Parents can load up on coffee to prepare themselves for a high-energy, excitement packed day with the kids.
After you have indulged yourself with this classic New Orleans treat, stroll along the riverfront through Woldenberg Park. If you take a look behind you, there will be a great photo opportunity of the St. Louis Cathedral. Keep walking towards the Mississippi River Bridge. Up ahead the Aquarium of the Americas and Entergy IMAX Theatre awaits you. Dive into the underwater world and check out the Mississippi River Gallery, home of the white alligator. Buck and Emma, the sea otters, will entertain you with their child-like behavior. Waddle on over to the penguin exhibit where you can see the Rockhopper penguins. These feathery friends aren't hard to miss with their orange feet and bright yellow feathers above their eyes. The penguins have a feeding twice a day at 10:30 a.m. and 3:00 p.m. Surround yourself with the Caribbean Reef as you walk through the Aquarium's 30-foot-long aquatic tunnel and experience the rain forest from the top of a tropical tree house. You can also swing by Adventure Island, where your young explorer will get to pet stingrays and even see a stingray feeding – they happen twice daily at 11:30 a.m. and 2:30 p.m. See all the beauty of the underwater world without getting wet!
Walk next door to the Entergy IMAX Theatre. Get a front row seat and see some of nature's greatest creations. The theater features a five-and-a-half story tall screen – perfect for getting up close and personal with the wonders of the world. IMAX is a great educational experience for the kids, and an excellent opportunity to sit back and recharge for the rest of the day.
Another fantastic option for your budding nature enthusiasts is the Audubon Insectarium, which is just a short walk from the Aquarium. Catch a show at the Terminex Immersion Theater, or even a snack at the Bug Appetit cooking demonstration, where the main ingredients are – you guessed it – bugs. From beetles to butterflies and everything in between, even bug-o-phobes will be amazed at how much there is to learn about the fascinating world of insects.
You'll no doubt have worked up an appetite with that morning of interactive (and exciting!) education, so this is a great time to grab some lunch. Take a quick stroll down to Johnny's Po-Boys, and grab a world-famous New Orleans po-boy. Shrimp, oyster, roast beef – no matter what you get in the middle, the poboy is pure heaven sandwiched between delightfully flaky, locally baked French bread. Make sure you specify if you want it "dressed" (with lettuce, tomato, pickles and mayo) or plain.
Or if you're in the mood for an entirely different sandwich experience, saunter over to Central Grocery for a muffuletta, a massively delicious Italian cold-cut sandwich. The sandwich, which was actually invented at Central Grocery in 1906, is served on an entire round loaf of Italian bread (about 10 inches across) and then piled high with Provolone cheese, Genoa salami and Cappicola ham, and then topped with olive salad – chopped, green un-stuffed olives, pimientos, celery, garlic, cocktail onions, capers, oregano, parsley, olive oil, red-wine vinegar, salt and pepper. It's perfectly salty and unequivocally mouth-watering. And like we said before, the sandwich is HUGE, so its best split between at least two people, or maybe more depending on how hungry you are.
For an extra bit of fun, grab your sandwiches to go, and head back to the river to enjoy your lunch while overlooking the mighty Mississippi. Once you've finished feasting, walk to the base of Canal St. where the free Algiers ferry will whisk you across the Mississippi River to Algiers Point. Be sure to pack a camera because this is the best place to get a glimpse of the New Orleans skyline and St. Louis Cathedral.
After a long day of walking through exhibits, wouldn't it be nice to do something that does not take much effort? Take the ferry back to downtown, then walk on down to Jackson Square for a carriage ride – its an absolute must for any New Orleans visitor. Give those feet a rest and climb on in! Listen to the history of New Orleans and take in the beauty of the quarter. Carriages park in front of Jackson Square, so just find the one you like and off you go!
When you get dropped back off at Jackson Square be sure to roam around the area. There is always something going on around the square. Do the kids want a caricature? Or do you want a one-of-a-kind painting? The area is filled with local artists displaying their craft. You can also find fortune tellers, human statues, street performers and even some locals sitting in beach chairs people-watching. Be sure to take the kids into the St. Louis Cathedral. Not only is the architecture gorgeous but this is the oldest cathedral in the United States still in use.
The day is winding down and I'm sure that all you can think about is crashing in your hotel room – but not without eating dinner first! Check out either Deanie's or Oceana Grill, both of which serve plenty of delicious New Orleans seafood specialties, while also offering kids' menus – so they're sure to have something to please everyone in your group's palates.
Whew! What a day!
Day 2

Uptown/French Quarter
Streetcar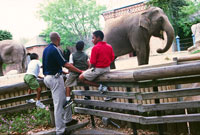 Audubon Zoo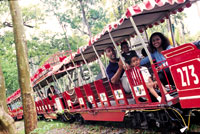 Train at Audubon Zoo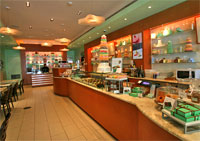 Sucre
Get an early start to your day and head to Camellia Grill. The infamous New Orleans diner, beloved by locals and tourists alike, has replicated all of the greatness of the original Uptown location in a second location down in the Quarter. Be sure to try out the extra crispy waffles, or one of their deliciously overstuffed omelets, washed down with a chocolate freeze (Hey – it's vacation!). From there, you'll hop on the St. Charles Streetcar for a ride along the historic St. Charles Ave. Enjoy the breeze as you glide under the canopy of oak trees.

You can depart the streetcar at Tulane University at walk across Audubon Park to the Audubon Zoo. This is a great place to play on the jungle gym, snack and watch the fountains and ducks on the bayou drift along for as long as you'd like. Then get ready to step into one of the nation's top-ranked zoos.
The Audubon Zoo is a world of its own - see exotic animals, reptiles, elephants and more. Walk through The Louisiana Swamp exhibit which is a re-creation of a 1930s swamp settlement equipped with a trapper's cottage, Spanish moss, white alligators and cypress knees.  Also, be sure to check out Monkey Hill, one of the tallest points in New Orleans. Monkey around on the tree house and rope-bridge or sit, or in the warmer months, pack a swim suit, and pop by the Cool Zoo – a wet and wild splash park. Make sure to pay a visit to the Roman Candy Man, located near the Primate Exhibit, to grab a stick or two of his famous, hand-made taffy to snack on. 
Its easy to spend hours in the zoo, so by the time you see it all, the kids might be getting restless for some lunch, especially if you didn't stop for a snack in the zoo. When you walk out the main entrance of the zoo, you will be on Magazine St. Straight ahead of you is Audubon Park, which is popular among locals and tourists, alike. You'll understand once you take a stroll under the canopies of oak trees. Stop in to the Audubon Clubhouse, where you can enjoy a leisurely (and delicious) lunch while gazing out at the beautiful oak trees that surround the Audubon Park golf course. Follow lunch with a leisurely stroll through the park back to St. Charles Avenue.
Feel like staying Uptown for dinner? Hop off the streetcar at Washington Avenue, and walk over to Magazine St. Stop by Pippen Lane to peruse high-end children's apparel and toys, or grab up some of the funky New Orleans-style t-shirts made specifically for little ones at Storyville Kids or Fleurty Girl. Once you've worked up a sufficient appetite, check out the home-style New Orleans cooking at family-friendly Joey K's. But be sure to save some room for dessert, as you'll definitely want to swing by Sucre, the whimsically fanciful sweet shop located a few doors down from dinner.
If your crew would rather catch dinner downtown, instead of getting off the streetcar at Washington Avenue, continue riding all the way back down to Canal Street, and head down to Decatur Street to the Crescent City Brewhouse, which serves up local brews (for mom and dad) as well as a full children's menu for the kids.
Still got a little energy left? Check out some of the fun and informative night tours offered around the Quarter. Young swashbucklers (and mini-history buffs) will enjoy Gray Line's Pirates to Patriots tour, which delves into the rich history of pirates in New Orleans, including the integral role they played in the Battle of New Orleans.
There are also a variety of tour companies that offer Haunted History tours. And although the subject matter is on the spookier side, ghost tours are as educational as they are entertaining, and make for a perfect end to a family-friendly evening.
Day 3

Museums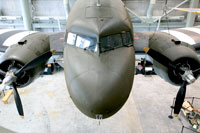 World War II Museum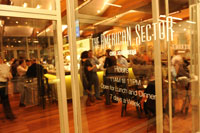 The American Sector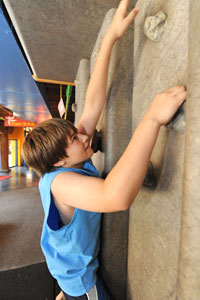 Louisiana Children's Museum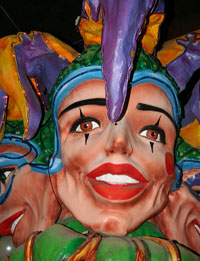 Mardi Gras World
Before you get going on your day, grab some breakfast at Mother'sor Ruby Slipper Café. Once you've fueled up for the day, head up to the National World War II Museum. The museum is a must-see for history buffs of all ages, and provides visitors with powerful images and extraordinary artifacts which bring to life the American Spirit, the courage, teamwork and sacrifice of the young men and women who won the war and changed the world. From the 1930s prelude to war, to the Normandy Invasion and the battles of the Pacific Islands, visitors trace America's role in the war and on the Home Front.
The soaring Louisiana Memorial Pavilion houses the museum's reproduction of the LCVP (Landing Craft Vehicle Personnel) or Higgins boat that carried thousands of Allied soldiers to the beaches of Normandy during the D-Day invasion of June 6, 1944; Other macro-artifacts featured in the rotating exhibits in the Louisiana Memorial Pavilion include a Sherman tank, numerous jeeps, a halftrack, and a WC-54 ambulance. The aircraft collection in the Louisiana Memorial Pavilion includes a C-47, an SBD Dauntless, a Spitfire, and a Bf109.
Be sure to also stop by the Solomon Victory Theater for a showing of "Beyond All Boundaries," where visitors are literally transported to the front lines of battle through an incredible multi-sensory 4-D experience. The film, which is narrated by Academy Award-winning actor Tom Hanks and recommended for children over the age of 10, incorporates vintage B&W film footage with the latest modern cinematographic technology. It tells the tale of the Greatest Generation's journey from Pearl Harbor into the fire of epic battles to America's final victory in the "War That Changed the World" in the words of the veterans themselves. The exclusive production also features the voices of some of Hollywood's top stars.
When it comes time for a lunch break, swing by American Sector for an updated take on some of the most delicious staples of American cuisine. Another great lunch option on-site is the Soda Shop, which offers a tantalizing selection of sandwiches, not to mention a variety of sweet treats. Both restaurants are run by award-winning Chef John Besh, so the menu is as much foodie-friendly as it is family-friendly.
If your travel companions are too young for the World War II Museum (or if you're simply looking for another family-friendly museum close by), be sure to check out the Louisiana Children's Museum. The LCM features more than 30,000 square feet of hands-on, interactive exhibits that invite and engage children and families as they explore art, music, science, math, and health, and role-playing environments. Even parents will find their inner child again in this magnificent museum filled with imagination and wonder. Your kids will get to play and explore in the numerous exhibits. Kids can go shopping in the miniature grocery store to buy all the groceries they want or they can even be the cashier. At the WWL-TV Kidwatch let your kids creativity run wild as they role play. Watch them deliver the news as a meteorologist, news anchor, director or reporter. Kids can even learn the anatomy of an eye by stepping into giant eyeballs while learning about its function, impairments and visions.
Finish off your day of museum-hoppinh at Blaine Kern's Mardi Gras World, where you and your family will be able to experience the very place where the magic of Mardi Gras is created. Mardi Gras World is the largest float designing and building facility in the world. Here more than 80 percent of the floats that journey down New Orleans' streets during the Carnival season are designed and built. Begun in 1947 by float designer and builder Blaine Kern, Mardi Gras World provides visitors with the opportunity to don authentic Mardi Gras costumes and tour enormous warehouses filled with floats. During the tour, visitors learn about the many traditions surrounding Mardi Gras parades, balls and music, as well as the intricacies of float designing and building. And for a taste of Mardi Gras, king cake and piping hot New Orleans coffee are served.
Once you get back to the French Quarter, kill some time before dinner and take the kids to pick up a few souvenirs to remember their trip by. Make your way over to the corner of Toulouse and Royal St. to browse the New Orleans To Go store, which has great souvenirs for kids. Check out their t-shirts, Mardi Gras beads and masks, stuffed animals and more. You can also spend some time in the Riverwalk where there are tons of shops. If you have a sweet tooth, there is a fudge factory store inside.
When dinnertime rolls around, you'll no doubt want something casual and easy to finish off such an action-packed trip. If you crew is in the mood for Italian, grab a table at Mona Lisa, which features an impressive array of pizza and heaping pasta dishes. Or if you want one more meal of traditional Creole and Cajun fare, duck into Pierre Maspero's for a plate of red beans and rice, jambalaya, or a cup of gumbo.
Additional Suggestions:
As you can see, there is plenty to see and do with your family inside the city limits of New Orleans. But if you're ready for some more adventure outside of the metro area, then why not take a walk on the wild side with a Swamp Tour. Most companies pick you up at the hotel so you don't have to worry about getting lost on your way to the swamps. Travel Louisiana swamps by airboat or a pontoon style boat. Encounter another world filled with wildlife, moss, cypress trees and of course the alligators! Some tours offer customers a combination package that includes a swamp and plantation tour.
The South is often known for their magnificent and beautiful Plantation homes. Take a tour of these historic homes and learn about what the South was like in the old days. Step back in time to see how people used to live, what they would do, and how they became the owners of these plantation homes. Experience Southern Comfort at one of these popular plantations: Oak Alley, Houma House and San Francisco. For more information on what tours are recommended, please ask the concierge of your hotel.
Most of your day will be dedicated to seeing the swamp and plantation tours. After all that is said and done, why not take the streetcar or a cab to City Park. This park is the city's largest and has the biggest collection of mature live oaks in the world! You can take a boat ride, have a picnic, wander through the Botanical Gardens, or visit the New Orleans Museum of Art. City Park not only features gondola rides and paddleboats, but also allows kids to step into fairytales at Storyland, or ride the rides at Carousel Gardens Amusement Park.