Museum Month

When:
August
Where:
Citywide
Cost:
FREE!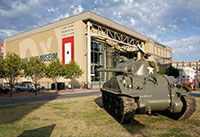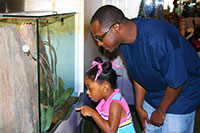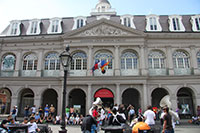 Once a year, New Orleans museums give locals and visitors the opportunity to explore the exhibits of several museums for the membership price of one. For the entire month of August, museums allow their members to get admission for two people to all other participating institutions, FREE OF CHARGE.
The Museums
From the National World War II Museum to the Audubon Butterfly Garden, New Orleans holds an endless variety of historic, cultural and scientific institutions. The city is a proud host of over 45 different museums, spread from Uptown to the French Quarter, Bywater and beyond.
Museum Month breaks down the budget constraints of a normal, one-stop museum trip, and allows you to explore the unique exhibits of museums all over the city. Pay the small fee at one museum to gain access of the more expensive museums throughout the New Orleans area.
Membership
Not a member of a New Orleans Museum? All participating institutions will allow you to buy membership upon arrival to immediately get the full benefits of Museum Month. Many museums will also provide additional discounts along with a monthly membership.
For more information on Museum Month in New Orleans, visit www.touristathome.com/new-orleans-museum-month.