The Sazerac

America's First Cocktail and a New Orleans Traditional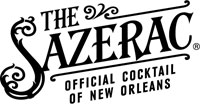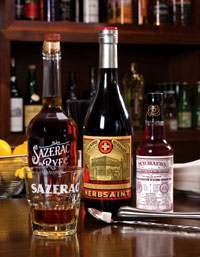 The Sazerac
Is it any surprise that America's first cocktail, the Sazerac, was created in New Orleans, the city that loves to party?
Back in 1838, Antoine Peychaud created the drink in a French Quarter bar and named it for his favorite French brandy, Sazerac-de-Forge et fils. In 1873, the drink was changed when American Rye whiskey was substituted for cognac, and a dash of absinthe was added by bartender Leon Lamothe, and today he is now regarded as the Father of the Sazerac. In 1912, absinthe was banned, so Peychaud substituted his special bitters in its place.
In 1893 the Roosevelt Hotel (called the Grunewald Hotel at the time), was built in the city, and one year later the hotel trademarked the Ramos Gin Fizz. In 1938, the hotel opened the Main Bar, now famously known at the Sazerac Bar. After changing ownership several times, the hotel was restored bringing back much of it's original grandeur and reopend in 2009 as The Roosevelt.
Today, the Sazerac is best enjoyed in many of New Orleans' finest restaurants and bars, most notably the Sazerac Bar in the The Roosevelt, where celebrities, locals, and tourists enjoy the drink.
Sazerac Recipe:
1 cube sugar
1½ ounces (35ml) Sazerac Rye Whiskey or Buffalo Trace Bourbon
¼ ounce Herbsaint
3 dashes Peychaud's Bitters
Lemon peel
Pack an Old-Fashioned glass with ice. In a second Old-Fashioned glass place the sugar cube and add the Peychaud's Bitters to it, then crush the sugar cube. Add the Sazerac Rye Whiskey or Buffalo Trace Bourbon to the second glass containing the Peychaud's Bitters and sugar. Empty the ice from the first glass and coat the glass with the Herbsaint, then discard the remaining Herbsaint. Empty the whiskey/bitters/sugar mixture from the second glass into the first glass and garnish with lemon peel.