French Film Festival

When:
TBA
Where:
Prytania Theater
More Info:
Click Here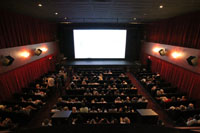 French films have a long, colorful history and they have been widely praised for their artistry, sensitivity and straightforwardness of content. Legendary French filmmakers like François Truffaut, Jean Cocteau, Jean-Luc Godard, Claude Berri, Jean Renoir, François Ozon and many others have made French films synonymous with the best of what we, on this side of the ocean, have taken to calling "foreign films." In fact, it's probably no coincidence that the world's most prestigious film showcase, the Cannes Film Festival, is held in France.
Here in New Orleans, the most French city in the United States, we celebrate French culture in many ways, including our own film showcase every summer at the Prytania Theater in Uptown New Orleans.
Past French Film Festivals have screened anywhere from ten to twelve films, some new and others classics like An American in Paris. Most of the films are in the French language with French casts and directors and English translations running across the bottom of the screen. However, some of the films are in English or other languages, but all with some manner of a "French connection."
The French Film Festival is held under the auspices of the New Orleans Film Society and the local French Consulate, with support from NOLA Française, a publication dedicated to French and Cajun French culture and language in southeast Louisiana. For updates and other information visit the New Orleans Film Society's website at www.neworleansfilmsociety.org.