The New Orleans Shakespeare Festival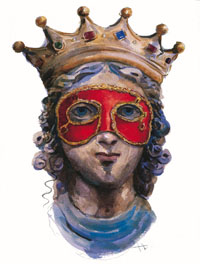 When:
TBD
Where:
Lupin Theatre
in the Dixon Hall Annex on
Tulane University
campus
Cost:
Call for Pricing
More Info:
Click Here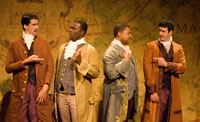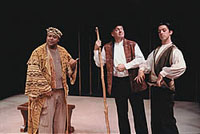 While most live production venues take a break during the summer months, the Tulane University Theatre department brings talent and live performance to keep you entertained!
For the New Orleans Shakespeare Festival, Tulane produces professional, classical theatre with a primary focus on the traditional works of William Shakespeare. The Festival uses local, national and international talent to create dynamic and visceral performances celebrating Shakespeare's brilliant insight into the human condition.
Background
Founded in 1993 by several Tulane Faculty members, the Shakespeare Festival has become one of the most significant theatre companies in the Gulf South. Over the past seasons, nearly all of the Great Bard's 37 plays have been performed onstage during the Shakespeare Festival at Tulane in one form or another.
Each season typically consists of two main stage productions, an intern production and various lagniappe events in addition to the staged readings of the works of Shakespeare. These theatrical readings include both classic interpretation and contemporary takes of Shakespeare's works with a modern twist to keep audiences on their toes.
Tulane's Shakespearean productions are also taken to schools in the greater New Orleans area to give the next generation an exposure to the theatrical masterpieces that have survived for more than 400 years.
Schedule
All summer performances are staged in Lupin Theatre in the Dixon Hall Annex on Tulane University campus, located in the beautiful Uptown neighborhood of New Orleans.
Main stage performances are typically held on Thursday through Sunday, with a mix of evening shows and matinees throughout multiple weeks in June and July.
Tickets
There is a small admission charge, with seniors and students eligible for discounts.
For more information and tickets for the New Orleans Shakespeare Festival visit www.neworleansshakespeare.org, call the box office at 504-865-5106 or e-mail box@tulane.edu.