Birthplace of Jazz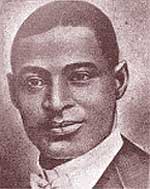 Buddy Bolden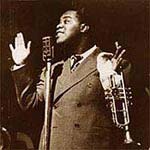 Louis Armstrong

Sidney Bechet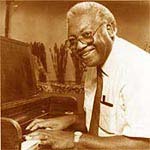 Ellis Marsallis

Wynton Marsallis
Branford Marsallis

Harry Connick, Jr.
In the late 19th century, while the rest of America was stomping their feet to military marches, and New Orleans was dancing to VooDoo rhythms.
New Orleans was the only place in the New World where slaves were allowed to own drums. VooDoo rituals were openly tolerated, and well attended by the rich as well as the poor, by blacks and whites, by the influential and the anonymous. It was in New Orleans that the bright flash of European horns ran into the dark rumble of African drums; it was like lightning meeting thunder. The local cats took that sound and put it together with the music they heard in churches and the music they heard in barrooms, and they blew a new music, a wild, jubilant music. It made people feel free. It made people feel alive! It made people get up and dance. And they danced to the birth of American music. And nobody played it like they played it in New Orleans, a city already used to feeling jubilant, and expressing its jubilation. A city where you could dance down the middle of the street, in the middle of the daytime, in the middle of the week, and instead of people wondering why you weren't at work, they'd be wondering how they could join you. The glory of New Orleans is that it's still that way today. Everyone loves a parade. Everything is touched by the joyous anarchy called New Orleans Jazz. And everybody's middle name is "Celebrate."
Since it is now the 21st century, we think it's about time for the First City of Jazz to start celebrating the First Century of Jazz, and we'd like to start by inviting you. If you've never been to New Orleans, don't miss this one. If you've been to New Orleans, you know what we mean. It's perfectly clear where Jazz began, even the historians agree on that one. What is not so clear, however, is when it began. Or who began it.
Some will say that Jazz was born in 1895, when Buddy Bolden started his first band. Others will say 1917, when Nick LaRocca and his Original Dixieland Jazz Band recorded the first Jazz record, "Livery Stable Blues." Ferdinand "Jelly Roll" Morton said, "It is evidently known, beyond contradiction, that New Orleans is the cradle of Jazz, and I myself happen to be the inventor in the year 1902." Jazz, of course, is not an invention. It's alive. It grows, it dies, it changes, it stays the same. Jazz is to American music what the Mississippi is to America, and just as many rivers feed into the Mississippi, music (and musicians) from many cultures came together in the creation of Jazz. And they came together in perhaps the only place in the world where it could have happened, a place where multi-culturalism was, and is, embedded in the fabric of everyday life: New Orleans. Possibly, the earliest noted use of African rhythms coupled with European "classical" music was "La Bomboula-Danse Negre" composed by Louis Moreau Gottschalk in 1847. Gottschalk's father was a Jewish doctor who moved to New Orleans from England. His mother was French and a native New Orleanian. He grew up in the French Quarter, barely two blocks from Congo Square, which was the center of VooDoo drumming and dancing in New Orleans.
More evidence of early Jazz was produced by Papa Jack Laine's band in New Orleans circa 1885 when it was noted that he played with a "ragged time," which meant the musicians were playing variations on the tempo to make it "swing." Irishman Papa Jack Laine's Reliance Brass Band was the training ground for many of the musicians, white, black and creole, who went on to pioneer Jazz in their own ensembles. Louis "Papa" Tio, a contemporary of Papa Jack Laine's, was a native New Orleanian of Mexican and Creole descent. He was a consummate clarinetist, and a consummate clarinet teacher as was his famous brother, Lorenzo Tio, Sr., and even more famous nephew, Lorenzo Tio, Jr.
Together, the Tio family influenced a generation of young musicians, opening them up to syncopated Latin rhythms. Papa Tio taught, among others, the great Sidney Bechet, and the Baquet brothers, Achille and George. George Baquet founded the Excelsior Brass Band, composed of black musicians. He also played with the creole-of-color bands, such as Manuel Perez's Imperial Orchestra and the Original Creole Orchestra. He worked with Buddy Bolden and recorded with Jelly Roll Morton. Achille Baquet was an excellent saxophonist as well as clarinetist. He played mainly with white bands: in New Orleans, with Papa Jack Laine's Reliance Brass Band, and in New York, with Jimmy Durante's Original New Orleans Jazz Band. Achille's choice to play music, passant blanc (passing for white), was not unusual for the time. Besides Achille on clarinet, Papa Jack Laine's band included Dave Perkins on trombone, another blue-eyed musician of black descent, who also played with Buddy Bolden. Although it's not certain if Bolden ever played with Laine, it's safe to say that he heard and was influenced by Laine, just as Laine was most likely influenced by Bolden. Nick LaRocca played with Papa Jack Laine, as did all the members of his Original Dixieland Jazz Band. LaRocca's heritage was Sicilian. His father was a cornet player in Sicilian marching bands, which have, interestingly, the same instrumentation as New Orleans brass marching bands, and they also share the tradition of performing at funerals. It's both possible and probable that Nick LaRocca heard, and was influenced by Buddy Bolden, who had the most popular black band at the turn of the century. Willie G. "Bunk" Johnson, another early cornet player, claimed, "King Bolden and myself were the first men that began playing Jazz in the city of dear old New Orleans." And then along came the most famous of them all, Louis Armstrong, who had this to say in his autobiography, "The first great jazz orchestra was formed in New Orleans by a cornet player named Dominic James LaRocca. They called him "Nick" LaRocca. His orchestra had only five pieces, but they were the hottest five pieces that had ever been known before." These are just some of the names of the progenitors of the Jazz idiom, but who really was the first to play Jazz? For all of the passionately-held theories, the only really accurate answer is New Orleans.
Jazz wasn't born on a particular day, it was created over a period of time. It wasn't just one person or one race that was responsible for creating it. It was a meeting, and mixing, of the essences and emotions of many people, of many cultures. When circumstances are right and a variety of influences come together to create something special, when many flavors combine to make a new taste that is greater than the sum of its spices, we have a name for it down here: we call it gumbo. And just like Jazz, nobody makes gumbo like we make it in New Orleans.