New Orleans Sports Calendar

Year-round Events Offer Fans Wide Choices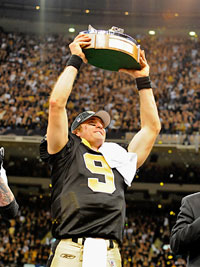 Photo by Michael Hebert
Football, basketball, baseball, golf, horse racing, running...whatever sport you're into, we have the best of them here in New Orleans. Year-round!
New Orleans' fanaticism for pro sports has a long history, dating back to the 19th century. To a time when the "Big Three" of American sports were baseball, boxing and horse racing and we had all three! When pro football and basketball zoomed in popularity by the late 20th/early 21st centuries, New Orleans kept pace and added the Saints and the Pelicans.
Today New Orleans is still basking in the afterglow of a Super Bowl-winning season for the New Orleans Saints and taking pride in a Pelicans team that has been an NBA playoff contender nearly every year since locating here in 2002. Championship golf found a home in New Orleans many years ago when the New Orleans Open (now the Zurich Classic) was elevated to major tournament status on the annual PGA circuit. Horse racing at the nation's third-oldest track – the Fair Grounds – has witnessed nearly 140 years of racing history, shared equally by legendary thoroughbreds and the jockeys who rode them.
Add internationally recognized running events, college football bowl games, championship college basketball tournaments, and a rapidly growing interest in soccer to the mix and you have a city that loves its sports as much as its fine cuisine, its fabulous music and "passing a good time" at Mardi Gras.
Check back shortly for a list of sports events for the upcoming year. Also, be sure to check out our events calendar for the latest offerings in the city.