We Live to Eat Restaurant Week

September 14-20, 2015
!
The following content has expired and is available for viewing as an archived piece of editorial. Please note that the content is not being maintained and may be out of date!

When:
September 14-20, 2015
Where:
Citywide
More Info:
Click Here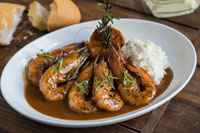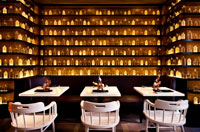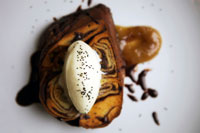 In New Orleans we don't just eat to live: "We Live to Eat." Our cuisine is a part of who we are and what defines the city's unique culture.
For one week in September, some of the best restaurants in New Orleans are offering special discounted prices, so you can fully experience all the cuisine that makes this city so special.
The Event
During the week of September 14-20, the Louisiana Restaurant Association's Greater New Orleans Chapter is sponsoring the 5th Annual Restaurant Week under the banner theme stated above: "We Live to Eat."
During this weeklong celebration of New Orleans cuisine, participating restaurants throughout the New Orleans metro area will offer special prix fixe (fixed price) menus, giving diners the opportunity to try items at 25% off the regular price. The restaurants that are taking part in this promotion will be offering two-course lunches for under $20 and three-course dinners for under $39.
The Restaurants
Participating restaurants range from fine dining establishments in the French Quarter and downtown New Orleans to favorite neighborhood bistros scattered throughout the city and surrounding region. Between them they represent an eclectic mix of cuisine styles including Cajun, French, Italian, Asian, Middle Eastern and many more, plus specialty restaurants offering fresh seafood, sizzling steaks and other exotic culinary delights.
Louisiana Restaurant Weeks in recent years have been huge successes, with as many as three dozen participating LRA member restaurants offering locals and tourists alike special values at the tastiest spots in town.
Commitments of participation for 2015 have been received from many of the city's top-dollar restaurants, including:
...with many more to be announced soon! For a list of participating restaurants, as well as their menus, locations and contact information for reservations, visit the Restaurant Week homepage. Due to great demand, early reservations are strongly recommended.
Check for updates and other key information at We Live to Eat NOLA or the LRA site. You can also follow on Facebook and Twitter.
Louisiana Restaurant Association
The Louisiana Restaurant Association is one of the largest business organizations in the state, representing over 8,300 restaurant operations and related businesses. The restaurant industry in Louisiana is one the state's largest private employers, providing jobs to approximately 190,000 residents. Restaurants in Louisiana generated sales of about $7.3 billion at last count.
The Greater New Orleans Chapter of the Louisiana Restaurant Association is the largest of nine chapters around the state and represents almost 40 percent of LRA's membership. A 36-member board of directors who represent all aspects of the local food service and hospitality industries governs the organization. The LRA-GNO holds two major annual fundraisers – "We Live to Eat" Restaurant Week and an annual golf tournament.