10 Ways to Fall in Love with NOLA this Spring
Mardi Gras may be over, but the fun is only just getting started in New Orleans. Springtime in NOLA means crawfish, live music, outdoor adventures and all the festivals you could ask for. And while it's still chilly in many parts of the country, there's no better time to explore the city and soak up the beautiful weather, NOLA-style.
To help you get the best of the season, we've put together a list of our favorite springtime activities:
---
1
Festivals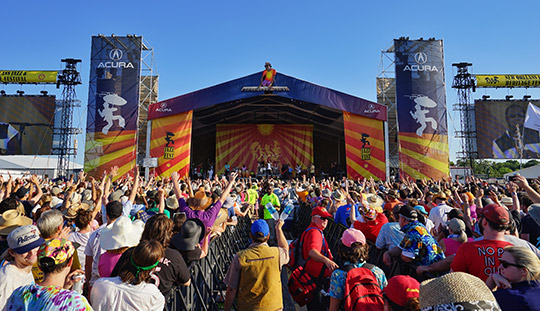 Springtime in NOLA means festivals just about every weekend! We've got French Quarter Fest, Jazz Fest, Bayou Boogaloo and tons of festivals lined up to keep you entertained all season long.
---
2
Outdoor Concerts Series Galore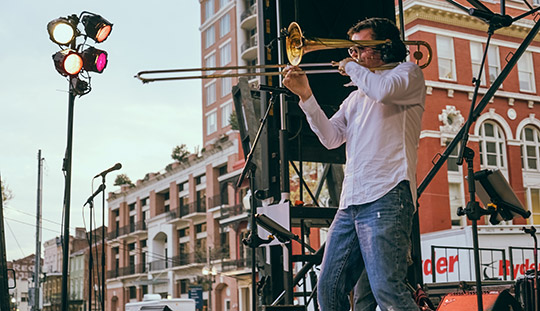 On Wednesdays and Thursdays in the spring you can enjoy free live music at Wednesday at the Square and Jazz in the Park. Or check out the calendar for Paradigm Gardens' Spring concert series or the Besthoff Sculpture Garden's Thursdays at Twilight for a truly authentic experience. And while it's not technically a concert, fans of the theater will love the NOLA Project's outdoor production of Don Quixote, coming the Sculpture Gardens this May.
---
3
Spring Parades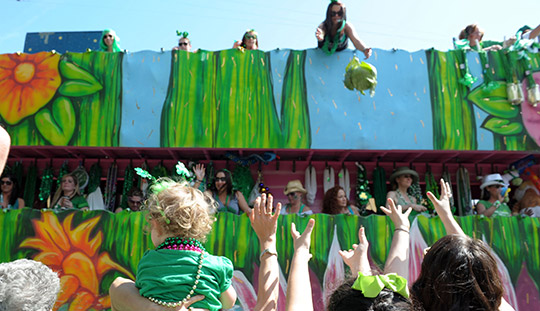 Did you miss Mardi Gras? Fear not! We have several occasions like St. Patrick's Day and Easter where you can find the most festive parades that locals frequent every year.
---
4
Courtyard Happy Hours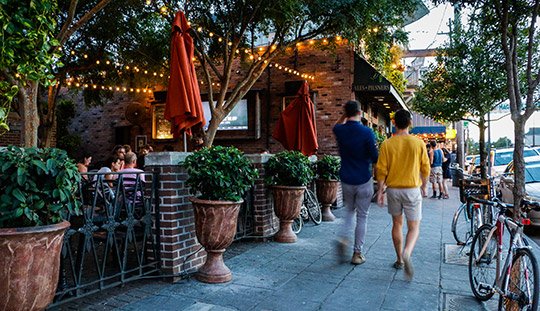 With weather this nice there's no need to squeeze inside a tiny bar. Grab a beer at the Bulldog, NOLA Brewery, or Bayou Beer Garden in Mid-City. Fans of craft cocktails will enjoy tucking into the back courtyard at Cane and Table in the French Quarter or Cellar Door in the Central Business District. Want to take it to another level? Check out the wraparound balcony overlooking Magazine Street at Root Squared, the upstairs bar at Square Root in the Lower Garden District.
---
5
Picnics at the Park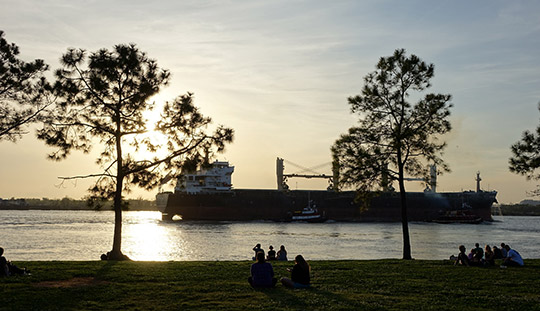 Stray away from the bustle of Downtown and you'll find families enjoying the great outdoors at City Park and Audubon Park, where you can play, relax and eat a po-boy under the branches of an old oak tree. More into wine and cheese al fresco? Stop by St. James Cheese and neighboring wine shop, The Wine Seller if you're headed to Audubon Park. Going to City Park (or Bayou St. John)? Stop into Swirl Wines or Pearl Wine Co. and grab a bottle to go.
---
6
Outdoor Winin' and Dinin'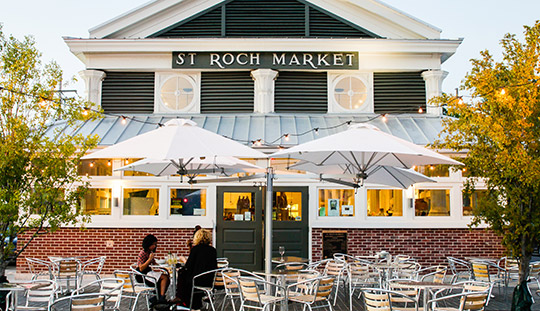 Grab lunch from St. Roch Market in the Marigny or the Roux Carre in Central City, where you can choose from several local vendors and bring your food outside to the patio for some sunshine. Looking for dinner? We have restaurants all over the city with romantic courtyards and balconies that New Orleans is so famous for. Or if you want the experience without a full meal, checkout the courtyards at Bacchanal or Bayou Wine Garden for live music, and a good wine and cheese plate.

---
7
Hike, Bike and Stroll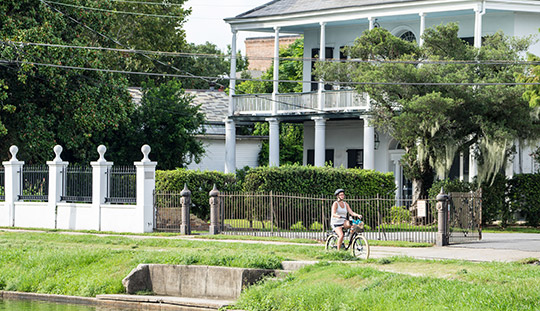 New Orleans is a very walkable city and you can see all the best sights by bike or foot! Hike the brand new Lafitte Greenway, or checkout Bayou St. John or Crescent Park in the Bywater for a beautiful view along the riverfront.
---
8
Shopping Local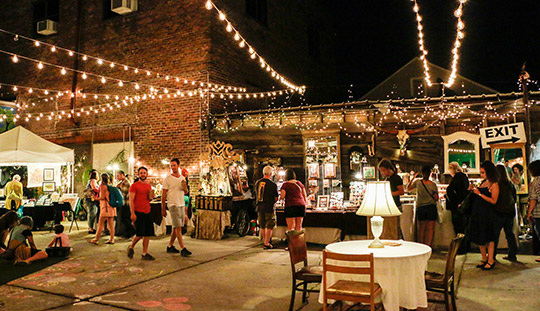 From the boutiques on Magazine Street to the Frenchmen Art Market and Farmers Markets in every neighborhood, you don't have to step inside a mall to enjoy an entire day of shopping. Shopping the local markets is a great way to find a unique piece of NOLA to take back home.
---
9
Time Travel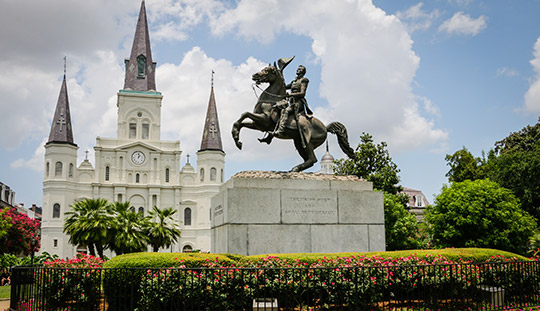 It's true. In New Orleans we can travel back in time with a simple stroll through the historic French Quarter or a ride on the St. Charles Streetcar, where the mansions and cottages are hundreds of years old and each have their own story. The gorgeous weather also makes for a perfect excuse to get out and visit one of the city's famous cemeteries.
---
10
Two Words: Crawfish Season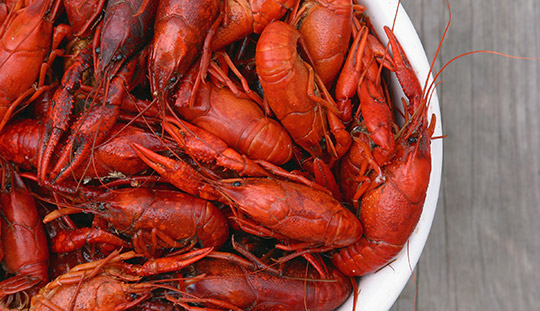 Perhaps you've tried these spicy little wonders before, or perhaps you're a newcomer. Either way, you've got to get them while they're at their prime during the spring months in NOLA. The best place to enjoy them is a backyard boil, but if you're not on house party terms with a local, you can always grab a couple pounds from a local seafood store (like Big Fisherman on Magazine) and head to a park to chow down. You can also find them at a number of bars throughout the city, as well as seafood restaurants. Just call ahead to see when they're boiling. New to the game? Brush up on the proper technique for peeling them with this helpful video.