Ten Classic New Orleans Cocktails and Where to Get Them
With countless bars and innumerable drink recipes all around the city of New Orleans, it's no wonder that Tales of the Cocktail takes place here every year. As the birthplace of some of the world's finest cocktails, the Crescent City is the perfect venue for this gathering of mixologists and cocktail-lovers. Whether you're attending every seminar of Tales of the Cocktail with a notebook in hand, or just want to grab a drink over the weekend, be sure to check out these classic NOLA cocktails and the best places to get them.
---
1
Hurricane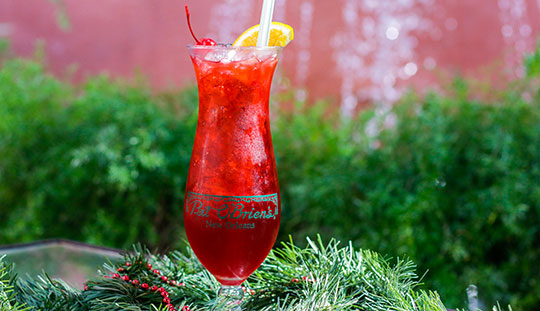 A Pat O'Brien's original, the Hurricane is a mix of rum, fruit juices, and grenadine garnished with orange slices and cherries. Be sure to head to Pat O's to have this sugary cocktail in its signature glass, and grab a seat at the piano bar to hear your favorite tunes.
---
2
French 75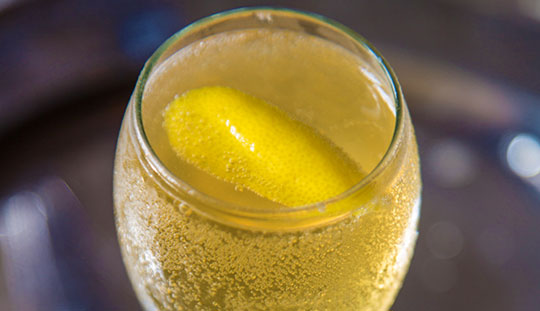 The French 75 combines cognac, lemon, and champagne, and there's no better place to enjoy this elegant drink than at Arnaud's French 75 Bar itself. As one of New Orleans' oldest bars and restaurants, the Arnaud's bartenders have this cocktail recipe perfected. Sip your French 75 in the intimate, old-fashioned, and historic bar.
---
3
Frozen Irish Coffee
Whether you're trying to cure your hangover or strolling through the streets of the French Quarter, a frozen Irish coffee is the perfect kick-start to your day. Enjoy Willa Jean's boozy beverage with your Sunday brunch, or grab a frozen Irish coffee to go at Erin Rose before you wander around downtown.
---
4
Daiquiri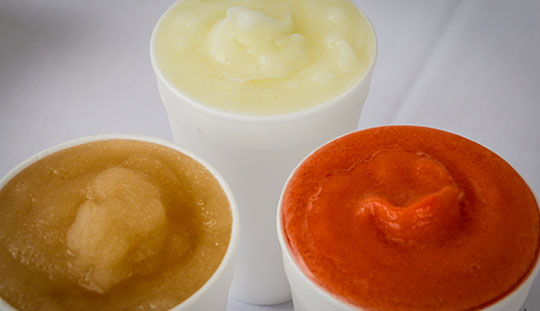 When in New Orleans, a daiquiri is a must-drink. There are tons of quick stops along Bourbon Street to grab a sugary, frozen version of the cocktail to-go, but for a daiquiri made with fresh fruit, head Uptown to Bourrée at Boucherie. This chicken-and-daqs spot uses seasonal fruits to ensure delicious cocktails all year round. Flavors include Honeydew, Gin & Tonic made with fresh cucumber, and Strawberry made with berries straight from Ponchatoula.
---
5
Hand Grenade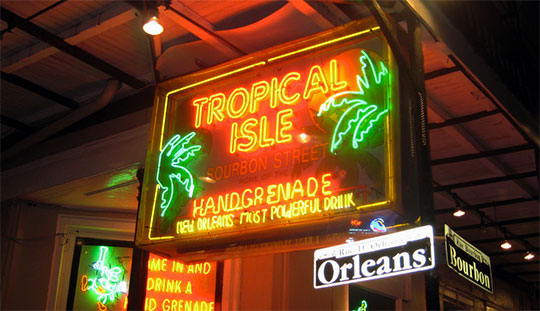 For a truly complete Bourbon Street experience, a hand grenade from Tropical Isle is essential. Careful, though – these drinks taste harmless, but they're called grenades for a reason.
---
6
Mint Julep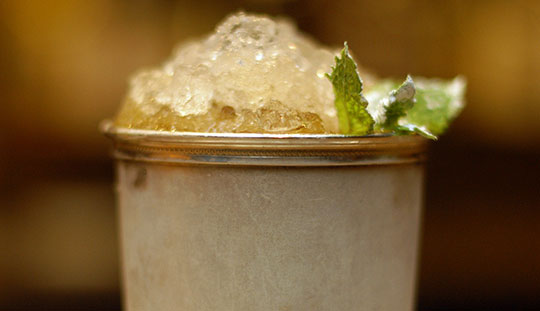 If you're in New Orleans during the spring or summer months and are looking for a refreshing cocktail, look no further than the mint julep. All a bartender needs to prepare you this quintessential Southern beverage is fresh mint, sugar or syrup, and Bourbon. Stop by the bar at Kingfish to sample the legendary bartender Chris McMillian's take on the cocktail. If you're looking for a place to check out outside of the French Quarter, stop by the gorgeous mahogany bar at McMillian's Revel Café and Bar in Mid-City.
PS: McMillian is not just a legendary bartender, but also co-founded the Museum of the American Cocktail at the Southern Food and Beverage Museum. Any drink prepared by his team is highly recommended.
---
7
Ramos Gin Fizz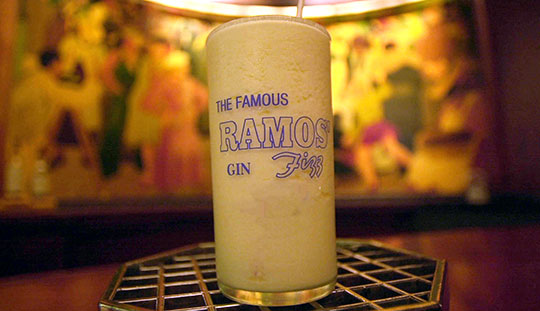 Invented by Henry C. Ramos in downtown New Orleans, the Ramos Gin Fizz is a Crescent City classic. This foamy drink is a delicious concoction of gin, lemon, lime, sugar, seltzer, orange flower water, and an egg white, and it takes a pro to perfect its creation. For a truly well crafted Ramos Gin Fizz, head to Tujague's in the Quarter. Or if you'd like to enjoy this summer cocktail outdoors, Cure and The Columns Hotel both have outdoor patios that are great options.
---
8
Vieux Carre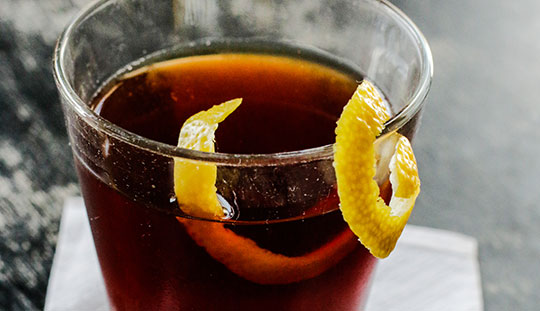 Named for the French Quarter, the Vieux Carre was invented at the Hotel Monteleone. It's made of rye, cognac, sweet vermouth, Bénédictine, and bitters, and is an essential for any visit to New Orleans. Try it out in its birthplace at The Carousel Bar or check out Bar Tonique for a more off-the-beaten-path venue.
---
9
Sazerac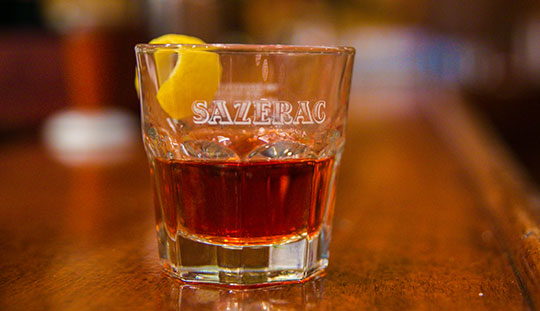 What better place to sip a Sazerac than at The Sazerac Bar at the elegant Roosevelt Hotel? It's the official cocktail of New Orleans, crafted with Peychaud's bitters, Herbsaint, and sugar, and you won't find a more fitting place to drink it than this beautiful, dimly lit venue. For a more local, dive bar atmosphere with a killer Sazerac, check out Twelve Mile Limit in Mid-City.
---
10
Brandy Milk Punch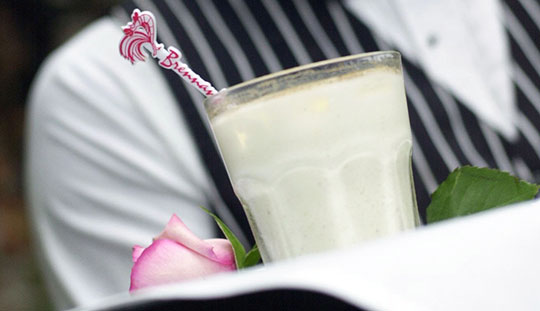 For a truly indulgent brunch cocktail, look no further than the Brandy Milk Punch. This frothy libation is made with brandy, milk, sugar, ice, and nutmeg, and the bartenders at Brennan's claim to have this recipe perfected . Locals love a brandy milk punch with a hearty breakfast at The Ruby Slipper Cafe, where the motto is "You can't drink all day if you don't start in the morning."
Ready to plan your NOLA Holiday getaway? Check out all things Christmas New Orleans Style here.