Win a FREE Trip to Ponderosa Stomp in New Orleans October 3-5
Some of the most influential, important, and largely unknown giants of American music come together for the Ponderosa Stomp Festival October 3 - 5 in New Orleans, which includes two nights of legendary performances, a Music History Conference, the Louisiana premiere of the critically acclaimed Muscle Shoals documentary, the Hip Drop DJ party and a rare record show.

Enter now for a chance to get blown away by "the best music you've never heard of" at this very special festival that celebrates the unsung heroes and heroines of American music.
You and a friend could win:
Roundtrip Air or a travel voucher to New Orleans*
3 nights at the New Orleans Wyndham Riverfront Hotel
Dinner at Ye Olde College Inn
Plus a Ponderosa Stomp VIP package including concert tickets, access to all festival events, posters, t-shirts, a sampler CD and more.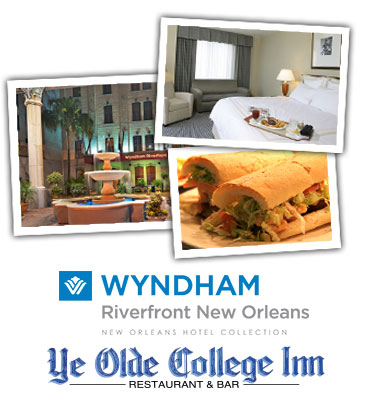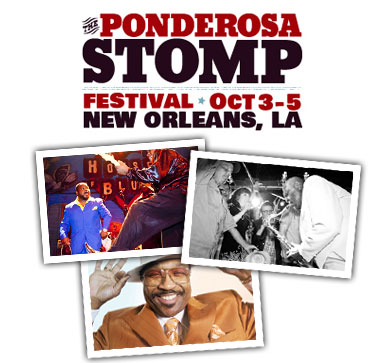 This contest has ended.
Please take a moment to enter one of our other great contests listed below or subscribe to our monthly newsletter to stay informed of future contest offering from NewOrleansOnline.com.
*Roundtrip air/travel voucher value not to exceed $500/person. Must be at least 21 years old and a resident of the continental U.S. Odds of winning depend on the number of entries received. Other restrictions apply. See official rules for details.

Ponderosa Stomp photos © Edgar Mata, edgarmata.com