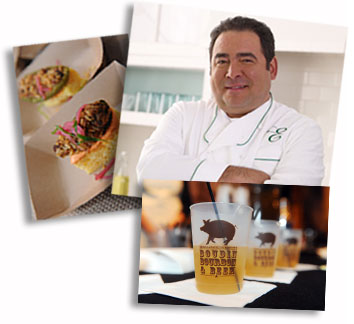 It's a foodie's dream come true – more than 50 of the nation's best chefs will be putting on the feast of a lifetime. The dishes center around boudin (boo-DAN), the speciality sausage from Louisiana's Cajun Country, but there's something for everyone at this delectable block party.
Bourbon enthusiasts will enjoy specialty cocktails from Buffalo Trace, while beer lovers will delight inofferings from Abita Brewery. It's a can't-miss event – and we're sending one lucky winner and a friend to experience it all!
For more information about the event and to see the full lineup of chefs and entertainment, vist www.BoudinBourbonandBeer.com.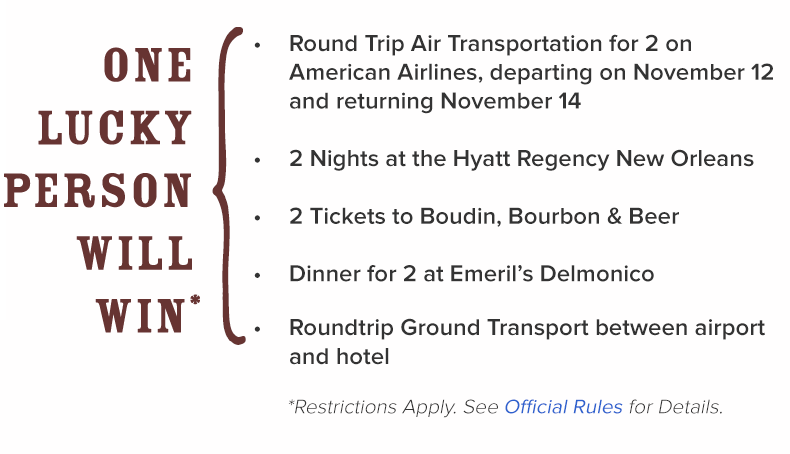 array( 'checked' => array('boudinAndBeer2015') ), 'email_list' => array(), 'print_mailing' => array() ); ?>