Maple Street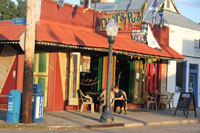 Doors Pub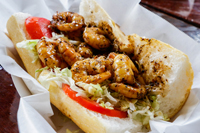 Bruno's Tavern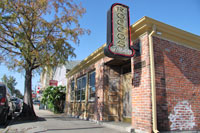 Rocco's
With proximity to both Uptown universities, Loyola and Tulane, Maple Street is a favorite hangout for the college crowd as well as a growing number of creative locals from the neighborhood.
Coffee Shops
Maple Street offers several coffee shops with tasty treats, ample tables and WiFi connections for laptops. Grab a muffin and some cold brew and enjoy the sunshine at one of the numerous coffee shop patios.
Food and Fun
Maple and adjacent side streets offer a number of small, intimate restaurants. From vegan friendly brunch to classic burgers and Vietnamese cuisine, Maple Street has food for all taste buds.
And for those who love the nightlife, several small pubs have sprouted up around the area offering beer and cocktails at reasonable prices. And the best part? They are all within walking distance of each other.
Shopping
A variety of consignment shops and boutiques line Maple Street, offering affordable options for fashion forward shoppers. Hattie Sparks, an extremely popular local women's clothing store, lies just off Maple Street on Adams Street.
For those who simply enjoy a paperback book, head over to Maple Street Books, one of the oldest independently owned and operated bookstores in New Orleans. If you're lucky, you might even catch a book signing by a famous author. In fact, one of New Orleans' most celebrated authors, John Kennedy Toole, who wrote A Confederacy of Dunces, lived only a block away!
Getting There
From downtown, New Orleans Maple Street is easily accessible via the historic and rustic St. Charles Avenue streetcar line. Once you step off the streetcar, you'll have only two blocks to walk until your reach the commercial corridor. For more information on Maple Street visit the Maple Street Business Association's website at www.visitmaplestreet.com.