Oretha Castle Haley Boulevard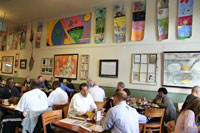 Café Reconcile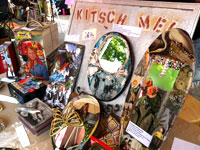 OCH Art Market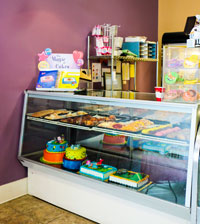 Adrian's Bakery

Oretha Castle Haley Boulevard is a New Orleans cultural district, made famous in the years leading up to the Civil Rights movement. Having been barred from other venues in the city, black musicians, including legends such as Buddy Bolden and Professor Longhair, set up shop along the Central City thoroughfare.

Creole architect Barthelemy Lafon laid out the area as part of Coliseum Square in 1809, and it quickly blossomed into the Dryades Street Market, a haven for culturally diverse entrepreneurs. African American insurance companies and doctors, Leidenheimer's German Bakery, and a variety of Jewish merchants made the neighborhood their home.

In the late 1980s, the stretch of Dryades Street from Philip Street to Howard Avenue was renamed for Central City resident and civil rights pioneer, Oretha Castle Haley. Mrs. Haley dedicated her life to working toward social justice in education and healthcare. She founded the New Orleans chapter of CORE, the Congress of Racial Equality.

Today O.C. Haley, as locals sometimes call the boulevard, is an up-and-coming commercial, arts, and culinary thoroughfare. Cultural centers, such as the Ashe Cultural Arts Center and the Southern Food and Beverage Museum ensure that the neighborhood's history is preserved and available for anyone who would like to discover more.

A variety of restaurants, shops, and attractions also dot the boulevard, including Café Reconcile, a local nonprofit and soul food café that trains at-risk youth to work in New Orleans's thriving food service industry, and Zeitgeist Multi-Disciplinary Arts Center, a theatre well-known for screening indie films.

On the second Saturday of each month, the neighborhood hosts the OCH Art Market, where visitors and locals alike shop for arts and crafts by local artists and taste food from some of the neighborhood's restaurants and cafés.

Oretha Castle Haley Boulevard runs parallel to St. Charles Avenue, and is easily accessible from the St. Charles streetcar. For more information, visit the Oretha Castle Haley Merchants and Business Association's website at www.ochaleyblvd.org.